IHG Rewards
PointBreaks for Nov '19, Dec '19 and Jan '20: Reward nights for 5000 points
Thu Jan 30 2020 00:00:00 GMT+0000 (Coordinated Universal Time)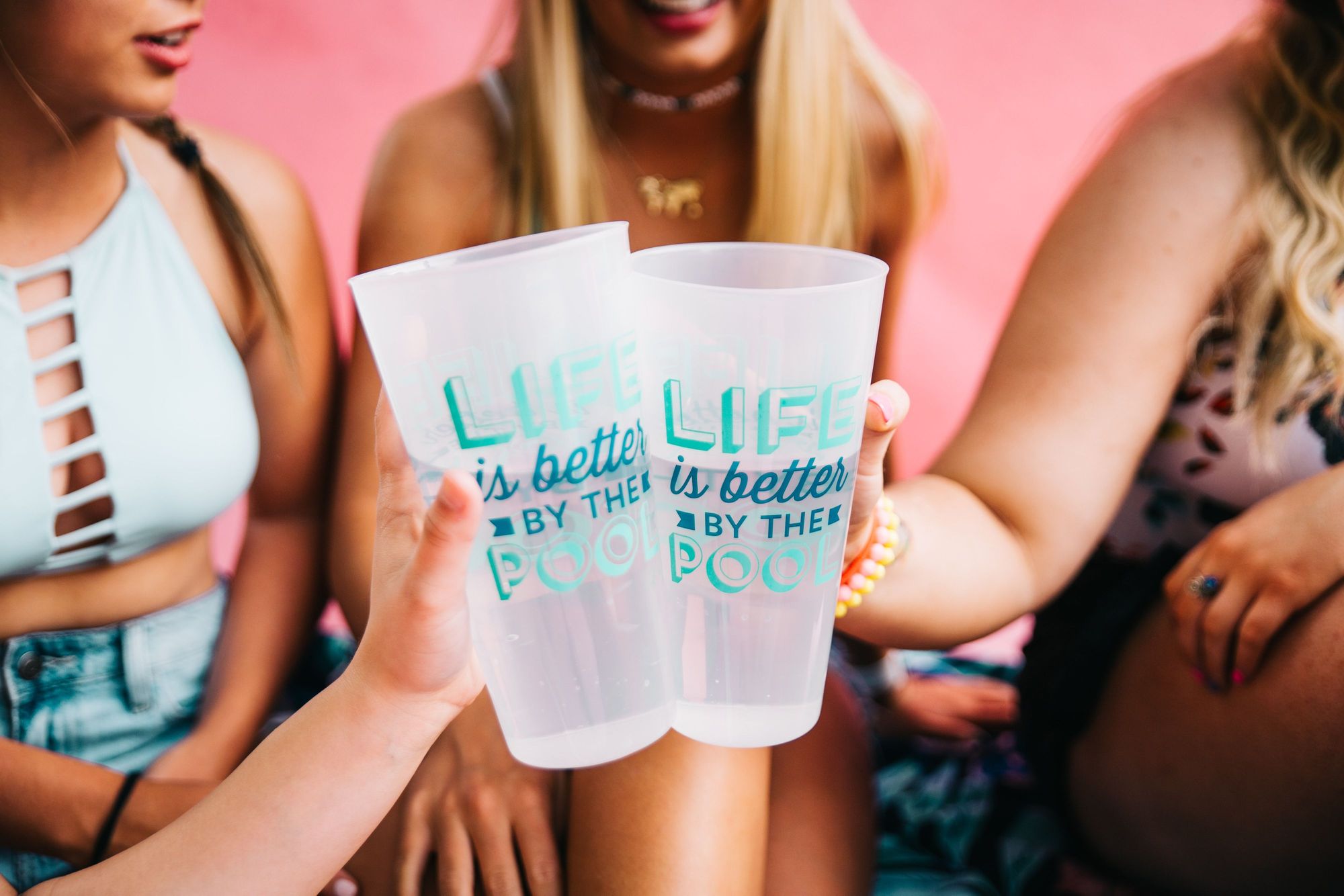 IHG PointBreaks is now live for November 2019 to January 2020. Get reward nights for 5,000, 10,000 or 15,000 points at select hotels worldwide.
View Offer
Please Note: Content on this page is for information purposes only and we do not guarantee the accuracy or timeliness of the same.
Disclosure: Some links on this page might be affiliate links.
Our favorite promotion is back. IHG PointBreaks. We use various strategies to maximize our IHG points earnings round the year. However, PointBreaks is about maximizing the value of your points.
A few participating hotels offer reward nights at heavily discounted points requirement. A few at 5,000 points per night, most at 10,000 points and some at 15,000 points. We know from our past experience that these rooms tend to fill pretty fast and hotels start disappearing from the list in a few days.
Each member may only book two PointBreaks Reward Nights reservations per hotel during the offer period.
List of PointsBreak hotels for November 2019, December 2019 and January 2020.
5000 Points
United States
OHIO
Candlewood Suites Cleveland-N. Olmsted
TEXAS
Holiday Inn Express & Suites Mission-McAllen Area
Holiday Inn Express & Suites Pampa
Holiday Inn Express & Suites Pearsall
Worldwide
BRAZIL
Holiday Inn Express Rio Branco
TURKEY
Holiday Inn Ankara - Cukurambar
ANHUI, MAINLAND CHINA
Holiday Inn Express Hefei Shushan
HUBEI, MAINLAND CHINA
Holiday Inn Express Yichang Riverside
JIANGSU, MAINLAND CHINA
Holiday Inn Express Liyang Huafu
SHANDONG, MAINLAND CHINA
Holiday Inn Express Linyi Riverside
10,000 Points
United States
ALABAMA
Holiday Inn Express & Suites Mobile - University Area
ARKANSAS
Holiday Inn Express & Suites Bryant - Benton Area
Staybridge Suites Little Rock - Medical Center
Holiday Inn Express & Suites Russellville
CONNECTICUT
Crowne Plaza Danbury
FLORIDA
Holiday Inn Express Tampa N I-75 - University Area
GEORGIA
Staybridge Suites Atlanta Perimeter Center
Holiday Inn Express & Suites Braselton West
IDAHO
Holiday Inn Boise Airport
INDIANA
Holiday Inn Express Corydon
Holiday Inn Express & Suites Mishawaka - South Bend
IOWA
Holiday Inn Express & Suites Ottumwa
KANSAS
Holiday Inn Express & Suites Olathe South
KENTUCKY
Holiday Inn Express Williamsburg
LOUISIANA
Crowne Plaza Executive Center Baton Rouge
Staybridge Suites Lafayette-Airport
MARYLAND
Holiday Inn Express & Suites Owings Mills-Baltimore Area
Holiday Inn Express Towson Baltimore N
MICHIGAN
Holiday Inn Express & Suites Brighton
Holiday Inn & Suites Farmington Hills - Detroit NW
Candlewood Suites Grand Rapids Airport
Holiday Inn Detroit Northwest - Livonia
Holiday Inn & Suites Mount Pleasant
MINNESOTA
Holiday Inn Express & Suites Red Wing
Candlewood Suites Rochester Mayo Clinic Area
MISSOURI
Holiday Inn & Suites Jefferson City
NEBRASKA
Holiday Inn Express Alliance
Holiday Inn Express & Suites Omaha Downtown - Airport
NEW YORK
Holiday Inn Express Canton - Potsdam
Holiday Inn Express Rochester - Greece
Holiday Inn Express & Suites Salamanca
NORTH CAROLINA
Holiday Inn Express & Suites Charlotte - Ballantyne
OHIO
Holiday Inn Express Columbus Downtown
OKLAHOMA
Holiday Inn & Suites Oklahoma City North
Holiday Inn Express & Suites Tulsa South - Woodland Hills
PENNSYLVANIA
Holiday Inn & Suites Philadelphia W - Drexel Hill
Holiday Inn Lancaster
Staybridge Suites Pittsburgh-Cranberry Township
RHODE ISLAND
Holiday Inn Express Coventry S - West Warwick Area
SOUTH CAROLINA
Staybridge Suites Rock Hill
TENNESSEE
Holiday Inn Express & Suites Memphis Arpt Elvis Presley Blv
TEXAS
Candlewood Suites Austin North 290 & I-35
Candlewood Suites Dallas - Plano W Medical Ctr
Holiday Inn Express & Suites Denton South
Holiday Inn Express & Suites Houston Westchase - Westheimer
Holiday Inn Irving - Las Colinas
Holiday Inn & Suites McKinney-Fairview
VIRGINIA
Holiday Inn Express Lorton
WISCONSIN
Crowne Plaza Madison
Holiday Inn Express & Suites Racine
Worldwide
ONTARIO, CANADA
Holiday Inn Mississauga Toronto West
Holiday Inn Ottawa Dwtn - Parliament Hill
CIUDAD DE MÉXICO
Holiday Inn Express Mexico Basilica
COAHUILA, MEXICO
Staybridge Suites Saltillo
VERACRUZ, MEXICO
Hotel Indigo Veracruz Boca Del Rio
BRAZIL
Holiday Inn Express Farroupilha
Staybridge Suites Sao Paulo
PANAMA
Crowne Plaza Panama Airport
Crowne Plaza Panama
PERU
Holiday Inn Piura
GERMANY
Holiday Inn Express Ringsheim
POLAND
Holiday Inn Warsaw City Centre
UNITED KINGDOM
Holiday Inn Basildon
Holiday Inn Express Bridgwater
Holiday Inn Leicester - Wigston
SAUDI ARABIA
Holiday Inn Al Khobar
Holiday Inn Al Khobar - Corniche
Holiday Inn Jeddah Gateway
QINGHAI, MAINLAND CHINA
Holiday Inn Xining Hot-Spring
INDIA
Holiday Inn Express Ahmedabad Prahlad Nagar
Holiday Inn Express Bengaluru Whitefield ITPL
Holiday Inn Express Chennai OMR Thoraipakkam
Holiday Inn Express Gurugram Sector 50
Crowne Plaza Kochi
Holiday Inn Express Pune Pimpri
Crowne Plaza Pune City Centre
INDONESIA
Holiday Inn & Suites Jakarta Gajah Mada
JAPAN
ANA Crowne Plaza Matsuyama
MALAYSIA
Holiday Inn Melaka
THAILAND
Holiday Inn & Suites Rayong City Centre
AUSTRALIA
Holiday Inn Parramatta
Holiday Inn Sydney St Marys
Crowne Plaza Hawkesbury Valley
NEW ZEALAND
Holiday Inn Auckland Airport
Holiday Inn Rotorua
15,000 points
United States
ARIZONA
Holiday Inn Express & Suites Page - Lake Powell Area
CALIFORNIA
Holiday Inn Express & Suites Napa Valley-American Canyon
Holiday Inn Express Sunnyvale - Silicon Valley
DELAWARE
Holiday Inn Express & Suites Harrington (Dover Area)
FLORIDA
Holiday Inn Express North Palm Beach-Oceanview
Holiday Inn & Suites Lake City
Holiday Inn Express & Suites Lantana
EVEN Hotel Miami - Airport
Holiday Inn Express Miami-Arpt Ctrl-Miami Springs
Holiday Inn Miami-International Airport
Holiday Inn Express & Suites Naples Downtown - 5th Avenue
Holiday Inn Express & Suites Ft. Lauderdale-Plantation
Holiday Inn Express & Suites Saint Augustine North
GEORGIA
Kimpton Overland Hotel Atlanta Airport
KENTUCKY
Holiday Inn Cincinnati-Riverfront
Holiday Inn Express & Suites Paducah West
MARYLAND
Crowne Plaza Annapolis
Hotel Indigo Baltimore Downtown
MASSACHUSETTS
Holiday Inn Express Boston - Quincy
Staybridge Suites Boston-Quincy
MISSOURI
Hotel Indigo Kansas City – The Crossroads
Holiday Inn Express Kansas City Downtown
NEW JERSEY
Candlewood Suites Jersey City - Harborside
Holiday Inn Express & Suites West Long Branch - Eatontown
NEW YORK
Holiday Inn Plattsburgh (Adirondack Area)
Holiday Inn Express & Suites Watertown-Thousand Islands
Crowne Plaza White Plains-Downtown
NORTH CAROLINA
Crowne Plaza Charlotte Executive Park
Hotel Indigo Winston-Salem Downtown
NORTH DAKOTA
Holiday Inn Express & Suites Grand Forks
OHIO
Crowne Plaza Cleveland at Playhouse Square
OREGON
Holiday Inn Express & Suites Seaside-Convention Center
PENNSYLVANIA
Crowne Plaza Philadelphia - King of Prussia
Hotel Indigo Pittsburgh East Liberty
RHODE ISLAND
Holiday Inn Express Newport North - Middletown
TEXAS
Staybridge Suites Austin Arboretum - Domain
Hotel Indigo Frisco
Holiday Inn Express & Suites Rockport - Bay View
VERMONT
Holiday Inn Express South Burlington
Holiday Inn Burlington
WASHINGTON
Hotel Indigo Seattle Everett Waterfront
WEST VIRGINIA
Holiday Inn Express Morgantown
Worldwide
QUEBEC, CANADA
Holiday Inn Express & Suites Montreal Airport
COSTA RICA
InterContinental Costa Rica at Multiplaza Mall
CYPRUS
Crowne Plaza Limassol
GERMANY
Holiday Inn Express Frankfurt City - Hauptbahnhof
ISRAEL
Crowne Plaza Haifa
SWITZERLAND
Crowne Plaza Geneva
Holiday Inn Zürich - Messe
TURKEY
Crowne Plaza Istanbul - Old City
Crowne Plaza Cappadocia – Nevsehir
UNITED KINGDOM
Holiday Inn Express Birmingham NEC
Holiday Inn London - Gatwick Airport
Holiday Inn Express Manchester - Salford Quays
KENYA
InterContinental Nairobi
SAUDI ARABIA
Crowne Plaza Jeddah
SOUTH AFRICA
InterContinental Johannesburg Sandton Towers
UNITED ARAB EMIRATES
Holiday Inn Dubai Festival City
GUANGXI, MAINLAND CHINA
Crowne Plaza Nanning City Center
AUSTRALIA
Crowne Plaza Hunter Valley
Holiday Inn Sydney Airport