Hilton Honors
10,000 Hilton Honor points to complete a survey
Fri Jan 05 2300 00:00:00 GMT+0000 (Coordinated Universal Time)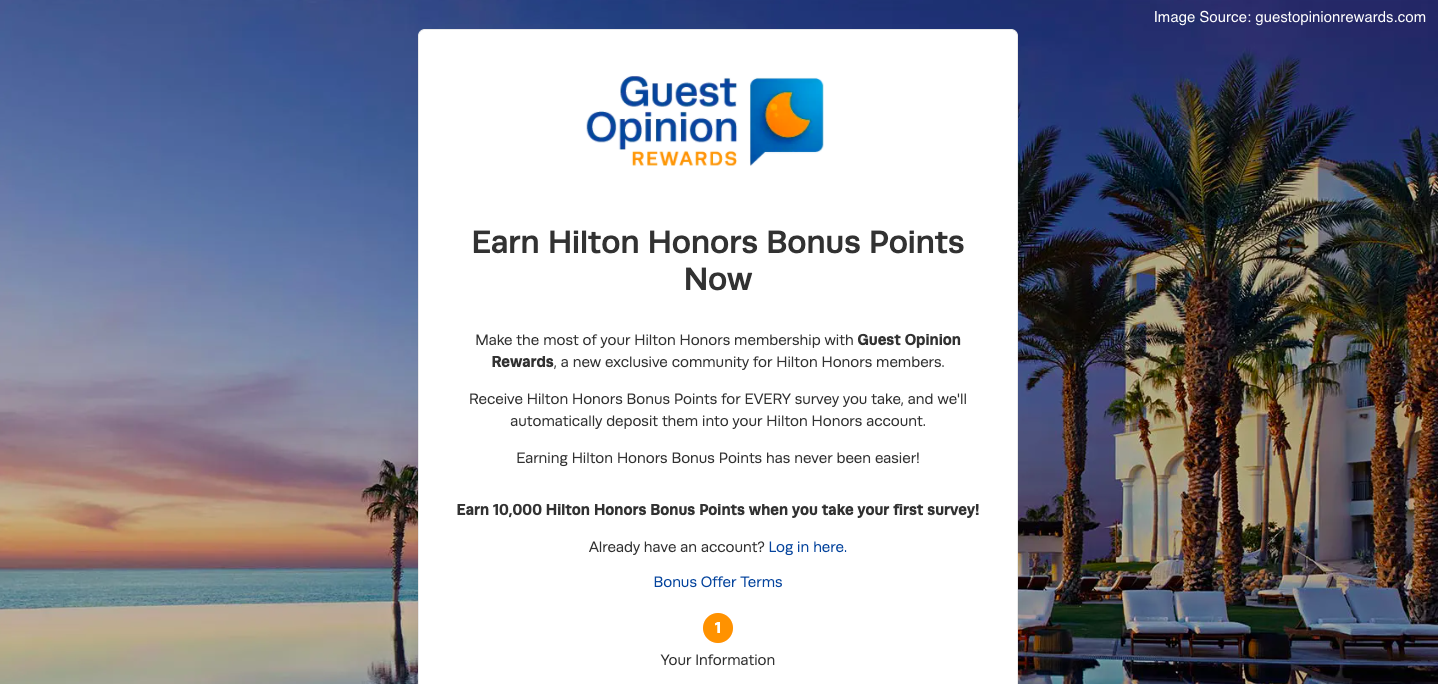 Join Hilton Guest Opinion Rewards and complete your first survey to get 10,000 bonus points.
View Offer
Please Note: Content on this page is for information purposes only and we do not guarantee the accuracy or timeliness of the same.
Disclosure: Some links on this page might be affiliate links.
Hilton Honors is offering 10,000 bonus points to signup for 'Guest Opinion Rewards' and then complete your first survey within 90 days.
If you are already a 'Guest Opinion Rewards' member, you are not eligible for this promotion.
It's not just the bonus, this can be a source of regular points, albeit pretty few.
Pretty much like every other survey program, you get points on completing every survey. In this case, Hilton Honor Points. Points are deposited directly to your Hilton Honors Account.
The program is open for US residents only.
Although there is no explicit date mentioned for the offer, make sure to check for the offer on the signup page. It should clearly mention this (or any other) promotion.