Taj InnerCircle
Outdoor Dining Experiences at Taj Properties
Sat Dec 01 2300 00:00:00 GMT+0000 (Coordinated Universal Time)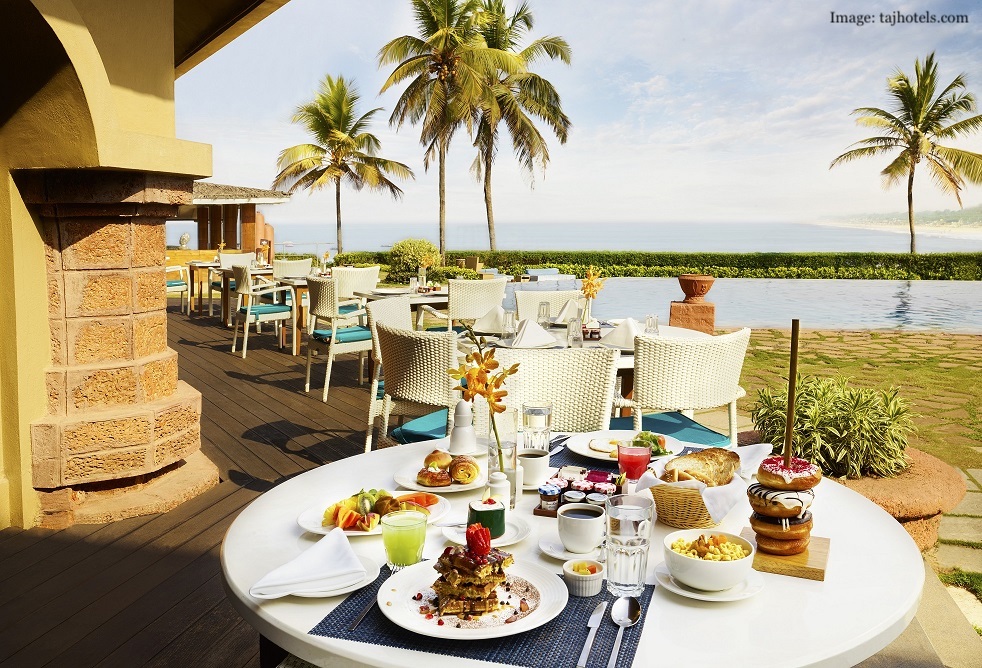 Taj's new open-to-sky dining experience at some of the finest Taj restaurants across India.
View Offer
Please Note: Content on this page is for information purposes only and we do not guarantee the accuracy or timeliness of the same.
Disclosure: Some links on this page might be affiliate links.
It has been 9 months since most people have stopped going to restaurants in India. Even though everything is open now, it's still far from normal.
Restaurants, being closed indoor apces mostly, are a bit more risky than other places.
That's why this new program from Taj Hotels makes perfect sense.
Taj - The Sky is Yours Dining Experience.
As the name implies, Taj has curated some interesting open-to-sky dining options for guests to enjoy without worrying.
Open spaces are earmarked for dining guests, with each table placed at a sufficiently safe distance from another.
And it's not just safety. These places look far better than a regular dining setup at restaurants.
You can see the list of available restaurants here.