IHG Rewards
100% bonus points on bonus points at EVEN hotels
Tue May 31 2022 00:00:00 GMT+0000 (Coordinated Universal Time)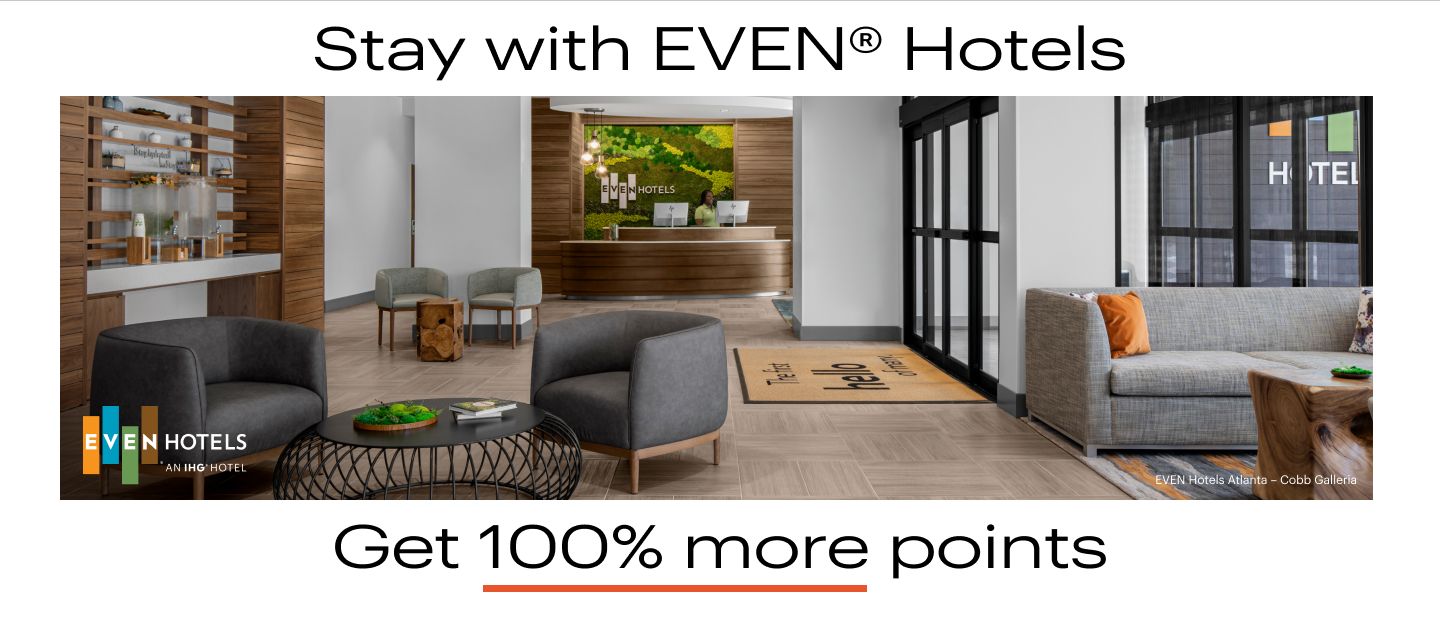 Get 100% bonus points on booking Bonus Points Packages for stays at EVEN hotels.
Book By:
February 28, 2022
View Offer
Please Note: Content on this page is for information purposes only and we do not guarantee the accuracy or timeliness of the same.
Disclosure: Some links on this page might be affiliate links.
IHG is offering a whopping 100% bonus on bonus points packages at EVEN hotels.
Even though the number of EVEN hotels might be very low, it's still an interesting offer if you happen to find one of these hotels in the area you are planning to visit.
What are Bonus Points Packages?
IHG's bonus points packages are basically an easy (or the easiest?) way to collect tonnes of elite qualifying points.
You can add them to your booking when you make reservations online. In fact, it's one of the top tips for booking an IHG hotel.
You can read more about Bonus Points Packages on the official page.
100% Bonus on Bonus Points Packages
Bonus points packages availability differs from hotel to hotel. You could buy as low as 1000 bonus points per stay or 5000 bonus points per night.
Whatever the package you choose (or get), you will get 100% of those bonus points as additional bonus points.
Note that, unlike the points you get from the bonus point packages purchased, the promotional bonus points are not elite status qualifying.
So if you book a bonus point package with 5000 points. You will get 5000 elite qualifying bonus points and 5000 additional points, which are not elite qualifying.
The promotion is available for Bonus Points Package booked by February 28, 2022, and stay at an EVEN Hotel now through May 31, 2022.