Marriott Bonvoy
5th Night Free - 20% savings on Marriott Bonvoy Points Redemptions.
Mon Apr 23 2300 00:00:00 GMT+0000 (Coordinated Universal Time)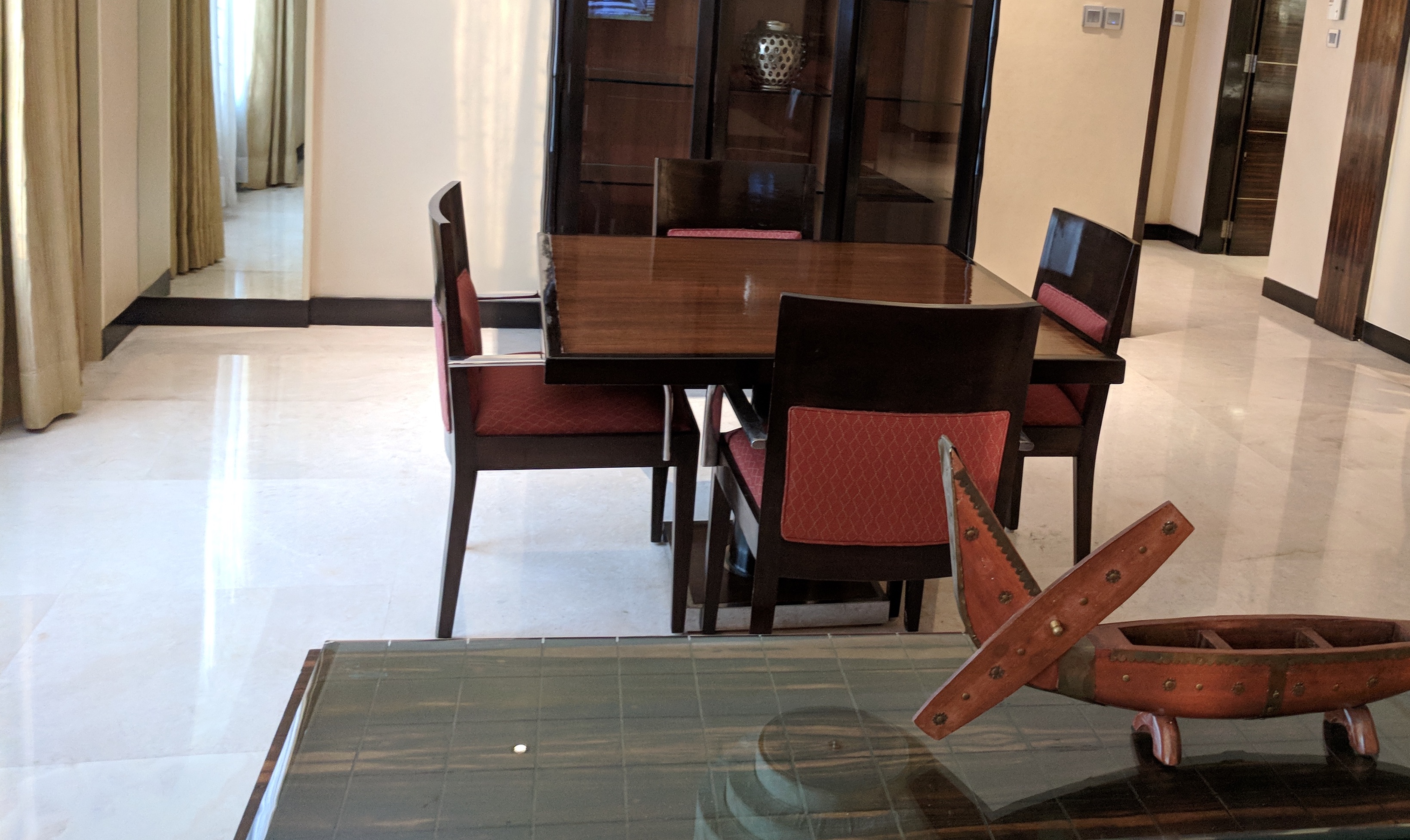 Marriott 5th Night Free offers the best value when it comes to points redemption. Benefit from 20% savings on Bonvoy points.
View Offer
Please Note: Content on this page is for information purposes only and we do not guarantee the accuracy or timeliness of the same.
Disclosure: Some links on this page might be affiliate links.
Getting good value for points with Marriott is a hit and miss. More miss than hit with continuous devaluation of points.
To be fair, that's true for all hotel loyalty programs. Points devaluation, unfortunately, is a continuous affair for all major hotel membership programs.
However, Marriott offers an interesting benefit that offers a straight up 20% bump in point value.
Marriott 5th Night Free Promotion
If you redeem your Marriott Bonvoy points for 5 nights, you only pay for 4. That's a straight 20% saving of points.
Never book a 4 night redemption stay. 5th one is free, remember?
The only catch is that point cost is based on a standard room rate only and not premium rooms (where you pay extra for upgrade).
How to book Marriott 5th Night Free Rate?
Follow the following steps to book Marriott 5th night free rate:
Go to the Marriott Bonvoy Points Redemption page.
Fill details like destination, dates, number of guests etc.
Don't forget to search for a minimum of 5 nights (in multiple of 5 for best value)
Check the 'Use Points/Certificates' box.
Click on Find Hotels.
You will see points required for the entire stay alongwith search results.
Pick your property and book.
Tip: To check your savings, select the same property for 1 night and see the number of points required and then multiply by your number of nights.
Stay for 5, Pay for 4: Receive a complimentary night when you redeem for five consecutive nights.
Who is eligible for Marriott 5th night free rate?
Unlike Hilton that offers fifth night free only to elites, Marriott's 5th night free is available to all Marriott Bonvoy Members. It doesn't matter if you have any elite status or not.
Good to know
Your points redemption booking must be for five consecutive nights at the same hotel to get 5th night free.
The free night will be the lowest point cost night during your entire stay.
If you combine multiple stays - e.g. 2 five night stays, you are eligible for 2 free nights total. And the lowest point cost night from the entire stay would be deducted.
No points would be refunded or free night credits awarded for any unused portions of the stay.
Conclusion
If you are planning an extended stay on redemption, this offer is a no-brainer. In fact, I prefer to plan my vacations in a way to have at least 5 nights at a location. It's nice and rewarding.