Accor is an excellent chain of hotels with several known brands like Sofitel, Novotel, Swissotel, Farimont, etc., falling under their ambit.
One of the finest new age budget hotel chains, IBIS, also belongs to the Accor group.
Whether you are a fan of Accor or planning to have a short fling with it, in order to make the most out of your Accor stays, we are here with some evergreen tips to maximize your Accor stays.
#1 Not booking direct
In order to earn points or benefit from all the attractive promotions and deals, you need to book direct via the Accor website or app.
With OTTs or aggregator sites, in most cases, you won't earn any points or loyalty benefits.
Unless you are looking for a one-off booking, it makes sense to book direct.
#2 Throwing away free miles.
Accor has an interesting partnership with Flying Blue (Air France and KLM's loyalty program) where you can earn both Accor ALL points and Flying Blue miles for all your Accor stays and Flying Blue flights.
You can read more about the program here.
Simply put:
Register for the program.
Earn 1 Flying Blue mile per Euro spent on Accor hotels (apart from regular Accor ALL points)
Earn 1 Accor All point for every 2 Euros spent on a flight (apart from regular Flying Blue miles)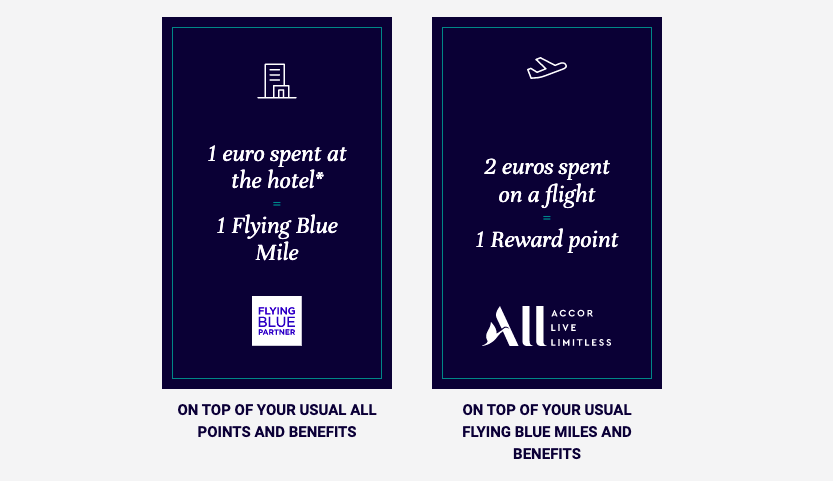 This is not your usual earn Accor Point OR Airlines Miles preference. Here you earn both for every stay.
All you need to do is register for the program to earn bonus miles for your Accor stays.
#3 Not purchasing Accor Plus or IBIS business or both
If you happen to regularly stay at Accor hotels, paying a few bucks to get a membership might be worth it.
There are 2 specifically - Accor Plus for Asia Pacific and IBIS Business (Global).
Accor Plus comes with a complimentary upgrade to Accor ALL Silver, one (or 2) free nights, and up to 50% off on dining. Accor Plus also gives you an extra 10% off at Accor properties in the Asia Pacific and some great deals on booking rooms at select hotels every month.
If you can get your hands on one, it's totally worth it.
If you don't travel to the Asia Pacific often, IBIS business is a great option.
IBIS business membership offers a free upgrade to Accor Gold amongst other benefits. It's worth it for gold itself. One upgrade in a year and you have covered the cost for it.
You also get additional bonus points, welcome amenities, etc for being gold elite with Accor.
#4 Using partial points
This is something I learned the hard way. If you use partial points for a booking you earn no points or promotion benefits on the entire stay.
e.g. If the booking total is $400 and I use 2000 points for a 40 Euro reduction, I earn zero points on the entire stay. I also miss out on all promotions I signed up for before the booking.
Bottomline is, go 100% points or 100% cash. In-between is not recommended.
#5 Not registering for promotions
Accor ALL point earning rate is a little on the lower side compared to the likes of IHG and Marriott.
However, Accor compensates it with some excellent promotions. And a lot of them throughout the year.
We keep a track of all current Accor ALL promotions here at Milescop.
You can check for current promotions before booking or subscribe to Accor ALL promotions updates via our newsletter.