Hilton Honors is offering 100% bonus on points purchase, which effectively turns out to be 50% off. 10,000 points are normally priced at $100, but under the offer, you get 20,000 points for the same price. You can buy up to 80,000 points a year.
The 100% Points bonus campaign is available for purchases of 10,000 or more Points made between January 8, 2020, at 12:01am ET and February 19, 2020, at 11:59pm ET.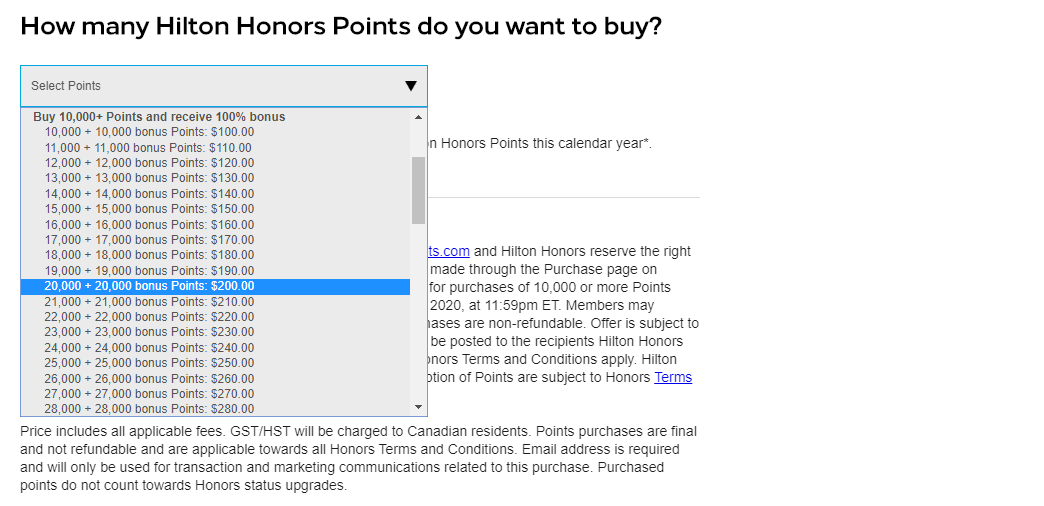 Good to know
Purchased points do not count towards elite tier qualification.
GST/HST will be charged to Canadian residents.
All purchases are non-refundable.
Might take u to 24 hours for points to post to your account.