Hilton has launched another points purchase sale. However, this time you have 2 options to choose from:
Get 100% bonus points.
Or get 50% off.
The offer is available for points purchases until July 18th, 2023, 11:59pm ET.
Both choices are essentially the same, if you are buying 10,000 or more points. In the 1st promotion, you can buy 5000 points for $50, and get another 5000 points free. In the case of option 2, you can straight away buy 10,000 points for $50, i.e., 50% off the regular price of $100.
However, if you are looking to buy less than 10,000 points, then the 50% bonus option is the way to go.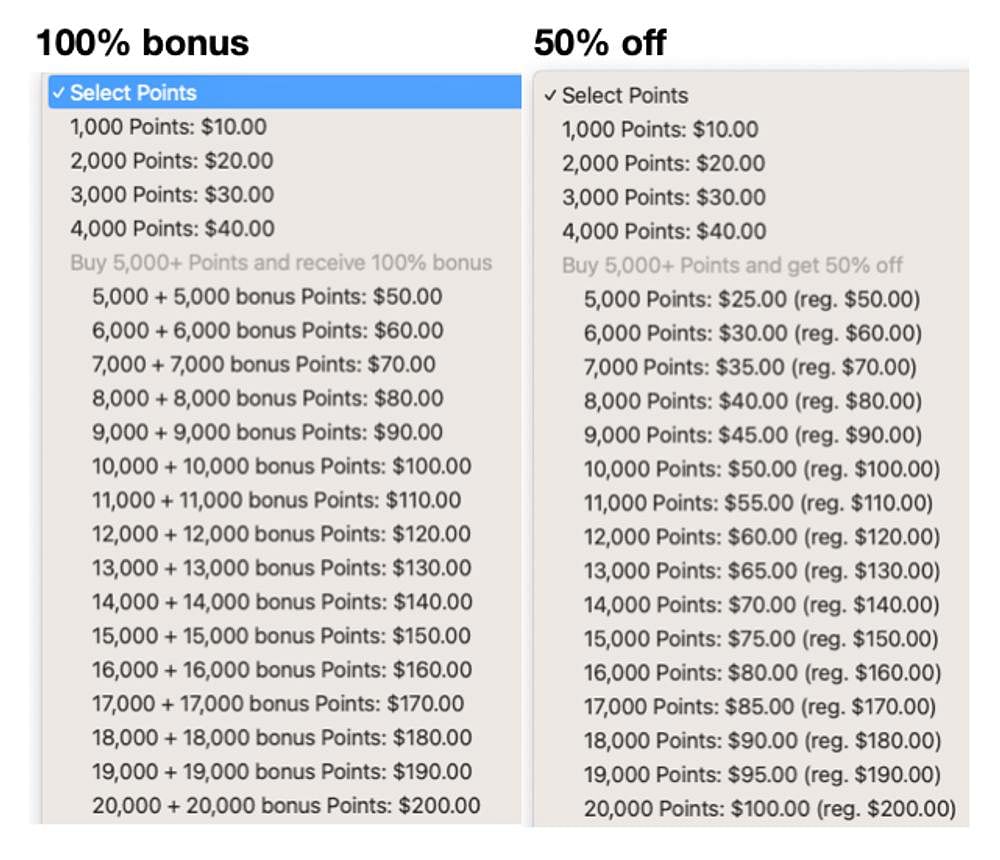 No offer is available on purchases of less than 5000 points.
Buying points makes sense in very rare cases. When you are short of a few points for an award stay, or you are getting an exceptional value on points (rare but happens) vs. the cash rate.
I don't like to buy points unless I have an immediate use for them. Points do get devalued over time, often without allowing you enough time to plan a stay.
However, if you do have an immediate need, a 100% bonus (or 50% off) is as good as it gets.