Marriott, and other hotel chains, regularly send targeted offers to members based on their proprietary algorithms.
There is a new 2x points promotion that several members have reportedly received.
The offer is available in the promotions central section for targeted users.
Once registered, you will earn double points for all your stays at participating Marriott properties worldwide.
The stay should be of 2 nights or more to be eligible for the offer.
Like most promotions, only 1 room per stay is considered for bonus points. Similarly, stays booked with points or certificates are also not eligible for the promotion.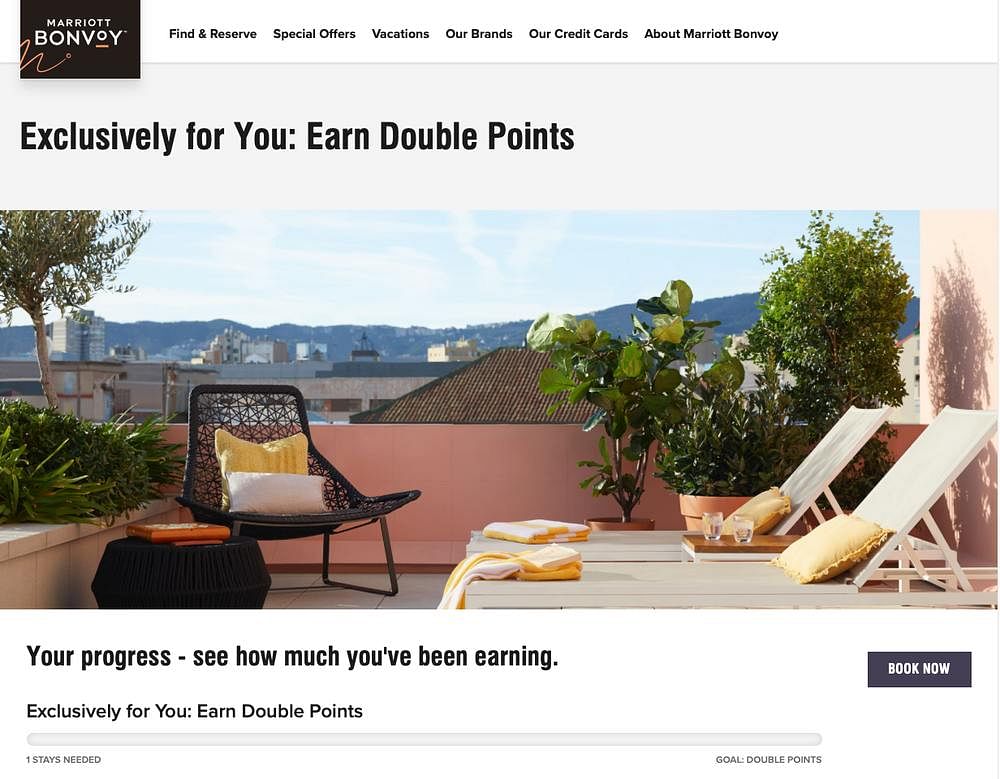 Offer Validity
The offer is valid for the rest of the current month, plus 2 additional months. e.g., if you register for the offer in April, then the validity would be until June 30th, 2023.
The earning period starts the day after members register through the end of the month, plus an additional two (2) months (the "Earning Period").
Conclusion
Whether you have plans or not, if you have received the offer, you should sign up for it right away.
2x points may seem like a simple promotion, but it's still better than most complex promotions. If you are staying at premium or luxury properties, or have a longer stay coming up, these points can add up quickly.