IHG is offering a bonus of 80% on purchasing points. The yearly points purchase limit is set to 250,000 points plus 200,000 bonus points for this promotion.
Normally, it's not a good idea to purchase points. It's almost always expensive. However, with a 80% or more bonus points promotions, it might be cheaper in certain cases.
Mostly because IHG has been offering good points redemption value lately.
You can buy IHG points here.
As per my calculations, it still doesn't make sense to buy less than 26,000 points. Unless you need only a few points to book a reward stay.
How much bonus can you get?
Bonus is set at 80% (could be different for some) of the purchased points. However, you need to buy a minimum of 5,000 points to receive the bonus.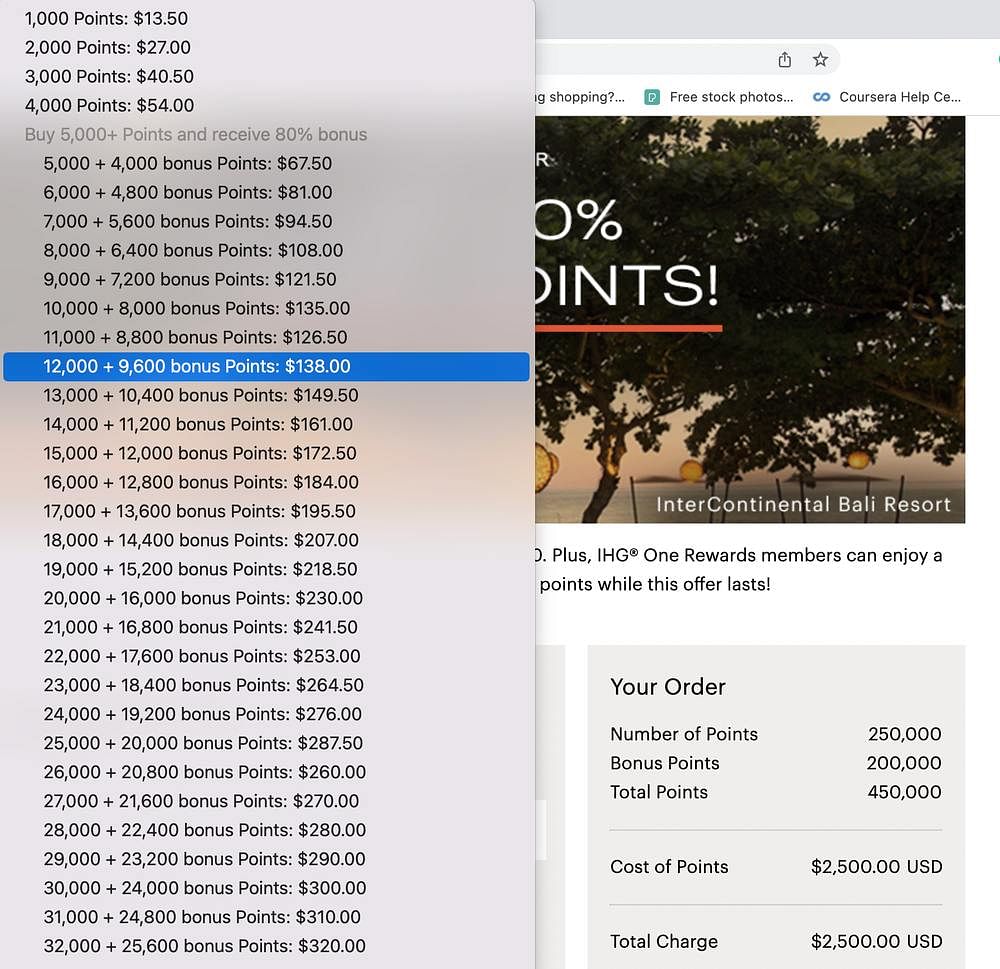 Be careful about the slab thresholds
Apart from 5000 points for bonus, there are two more rate slabs when you are purchasing points.
At 11,000 points when cost per point reduces. e.g., buying 11,000 points is cheaper than purchasing 10,000 points.
Similarly, at 26,000 points, where there is again a price drop. e.g., buying 26,000 points is cheaper than buying 25,000 or 24,000 points.


Conclusion
If you are buying 26,000 points or more, this sure is a good promotion. Of course, you should always check where you are planning to use the points before buying them.
Points value can change anytime. It's not a good idea to just buy points and keep for use 'someday'.