Marriott has a new targeted offer for members who have been invited to participate in the promotion. If you have received the email, you can earn up to 10,000 bonus Marriott Bonvoy points for stays at Marriott hotels worldwide.
For your first stay, you will earn 3,000 bonus points. The second stay will earn you an additional 2,000 points. And finally, for your third stay during the promotion period, you will receive 5,000 bonus points. Registration for the offer is required.
Invited members can register for the offer here.
The promotion is valid for stays from 3 August 2023, until 15 November 2023.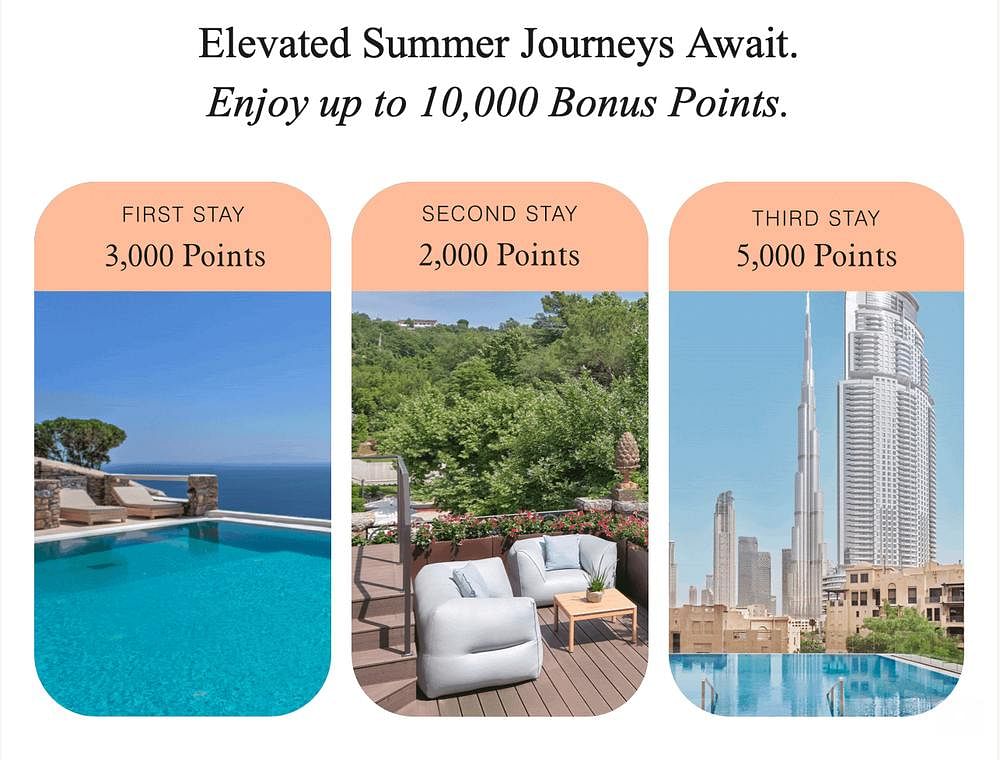 Marriott often sends targeted offers to members based on their location, stay history, and other internal algorithms (likely an AI-based system now).
For 'Your World Rewards' members.
This particular promotion appears to be targeted towards Marriott Bonvoy members who have registered for 'Your World Rewards'. Your World Rewards program is a partnership between Marriott Bonvoy and Emirates Skywards.
Registered members earn Skywards Miles when staying at Marriott hotels, and earn Bonvoy points when flying with Emirates. This is in addition to the rewards they already earn through these programs.
You can read more about the Your World Rewards program here.
While it remains unclear whether all 'Your World Rewards' members have received an invitation or if it is a smaller subset, if you have been invited to participate in this promotion, we recommend you register for it right away.