Marriott's latest global promotion has presented some interesting opportunities to get higher elite status with Marriott at a relatively small price.
Once you register for this promotion, you can earn 1000 bonus points per night and double elite night credits.
What we are interested in is the second part - double elite night credits. Simply put, you need half the number of nights to achieve particular elite status.
| Status | Nights (regular) | With Promotion |
| --- | --- | --- |
| Silver | 10 nights | 5 nights |
| Gold | 25 nights | 13 nights |
| Platinum | 50 nights | 25 nights |
| Titanium | 75 nights | 38 nights |
You can see the benefits of various Marriott Elite Levels here.
Which status you would like to target is your choice. In my opinion, platinum is where meaningful benefits start, so I'll talk about that.
Marriott Bonvoy Platinum for $875
This is pretty simple and easily achievable actually. Since you need only 25 nights for Marriott Platinum during the offer period.
Don't forget to register for the offer before booking.
There are several hotels (mostly in Asia) where you can get a stay for less than 35-40$ a night (inclusive of taxes).
If you plan it right, it can be a great work-from-hotel trip, an extended staycation, or just a regular vacation after being stuck-at-home for 2 years.
Here are a few examples:
Courtyard Bilaspur, India
Courtyard Bilaspur is one of the best Marriott properties to boost your elite status. It's a nice hotel in a good location with great service.
You can often find rooms for less than 40$ a night. Try 3 to 5 night stays for the best rates. Could vary for you though.
Chennai and Pune, India
Chennai is one of the largest metros in India. And yet, there are 3 properties that you can often get for less than 35-40$ a night.
These are Aloft Chennai OMR, Four Points by Sheraton Chennai OMR, and Fairfield by Marriott Chennai OMR.
e.g. Aloft Chennai is currently available at 35$ a night.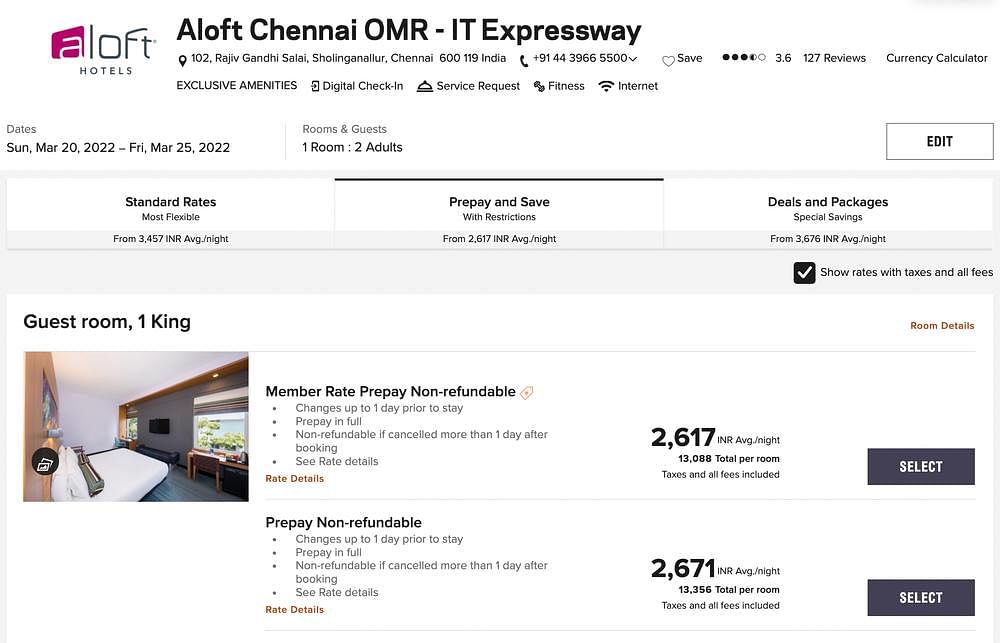 Similarly in Pune, Fairfield by Marriott Pune Kharadi is available for under 40$ currently.
Bangkok, Thailand
As of now, you can get some great deals at Marriott hotels in Bangkok.
Courtyard Bangkok and Aloft Bangkok Sukhumvit can be booked for under 45$.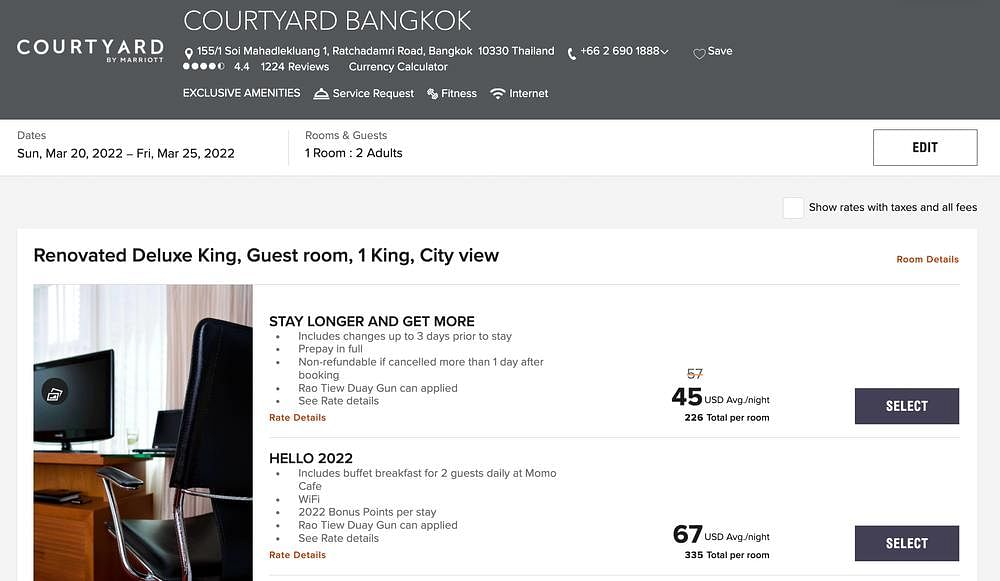 There are several more…
I am pretty sure there are several more hotels with matching or better rates. All you need is some good old planning and a bit of luck.
Double Dip with other promotions
It might be even more rewarding to double-dip this with other Marriott promotions.
Whether you can or not depends on the location, time of booking, etc. It's worth a shot though.
Conclusion
There might be faster ways to earn Marriott Bonvoy Platinum status like a credit card, status challenges, etc., but this is probably the easiest and the only universally available option.
You can also earn 25,000 bonus points in the process.
I am planning to try this out by splitting my vacation into 3 stays. Remember, you only have till May 4th, 2022 to avail of this offer.