Marriott Bonvoy
New Global Promotion - Get 1500 points per stay worldwide
Sun Dec 12 2021 00:00:00 GMT+0000 (Coordinated Universal Time)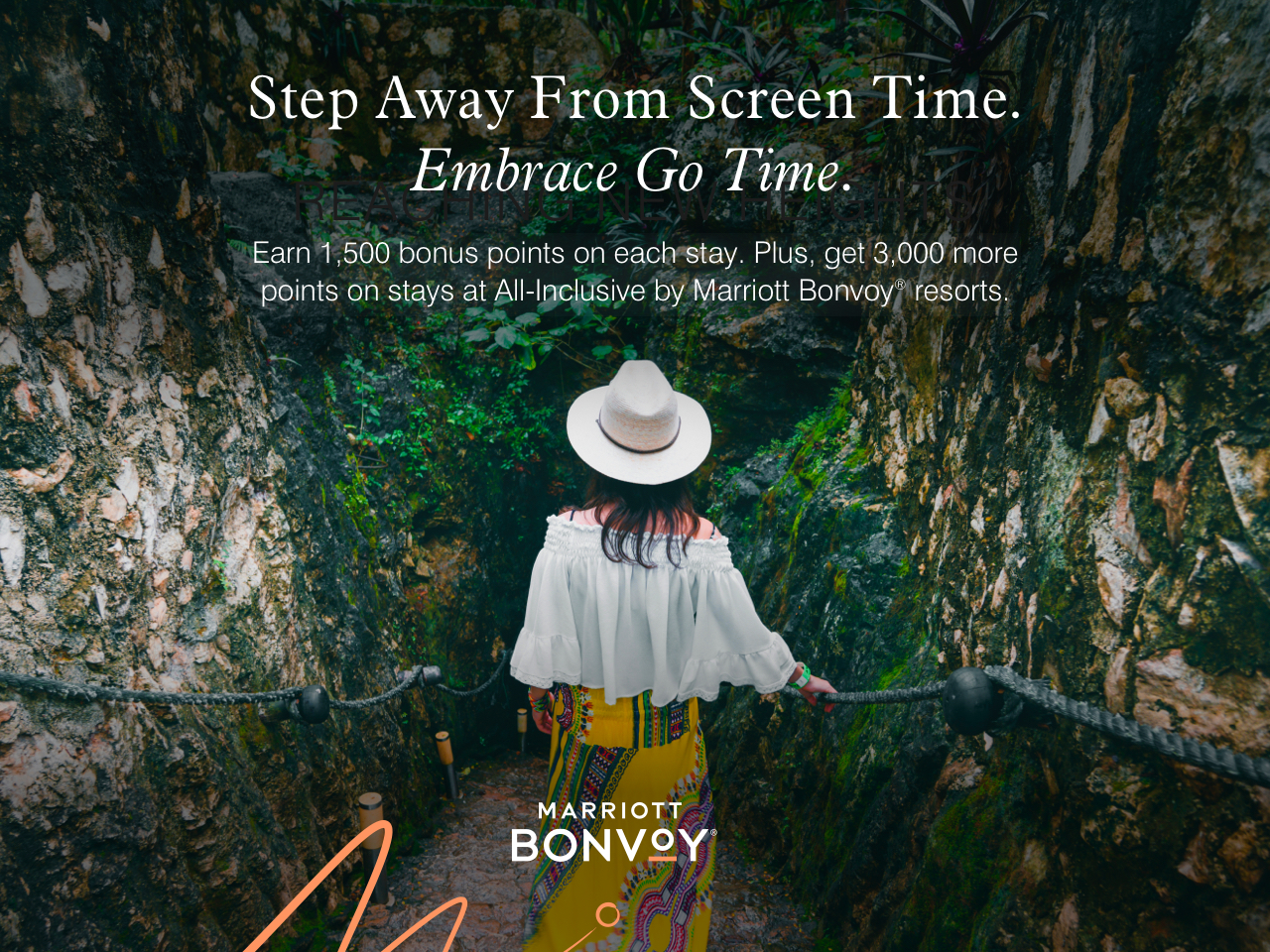 Earn 3000 additional points at all-inclusive resorts by Marriott. Offer registration is mandatory.
Register By:
November 28, 2021
Stay From:
September 14, 2021
Stay By:
December 12, 2021
View Offer
Please Note: Content on this page is for information purposes only and we do not guarantee the accuracy or timeliness of the same.
Disclosure: Some links on this page might be affiliate links.
Marriott just announced its latest global promotion.
You can earn 1500 bonus Marriott Bonvoy points for every stay at Marriott hotels worldwide.
If you are staying with any of Marriott's all-inclusive resorts, you will get an additional 3000 Marriott Bonvoy points. That's over and above 1500 points you will earn for your stay.
You need to register for the offer first to get bonus points.
Make sure to register for the promotion before your stay and by November 28th, 2021 latest. You will earn bonus points for all your stays between September 14th, 2021, and December 12th, 2021. Only stays made after registration for the promotion will qualify for the bonus points.
There is no upper limit on the number of bonus points you can earn.
The bonus points are per stay and NOT per night. Splitting nights to make them count them as separate stays won't work either. All hotels now consider consecutive nights as one stay, irrespective of the number of reservations.
Like all Marriot promotions, you will earn bonus points for one room per stay. If you are booking multiple rooms, better to have other guests use their own Marriott Bonvoy account to book.
Conclusion
It's a decent promotion. If we combine it with some other current Marriott promotions, this could turn out to be a great deal.
I would recommend that you register for the promotion right away anyway. You can always finalize your plans later. Else, we all tend to forget to register for these promotions while planning our travel.