Marriott Bonvoy is an excellent loyalty program for frequent travelers. It has the right balance of cost, points, and elite status privileges at every level.
That's why we focus a lot on earning as many Marriott Bonvoy points as we can on every stay. In fact, that's mostly what MilesCop is all about.
Several readers have told us how their average point earnings have improved drastically after they started following us.
However, that's just half the battle won.
Equally important is to maximize the value of Marriott Bonvoy points when you redeem them. And with several ways to redeem, it's not an easy choice either.
So, how do you maximize Marriott points redemption value? Let's have a look.
1. Never book a stay for 4 nights.
Marriott gives you 5th night free every time you book a stay on points.
So booking a 4 nights stay means you are losing out on a zero-points night.
In fact, you should always try to redeem in multiples of 5 nights. That's the easiest way to get a good value for your points.
2. Check the season.
All Marriott hotels are assigned a Category number ranging from 1 to 8. Higher the number, the more premium (and expensive) the property.
Even though categories help standardize points required for redemption, you still have to look at the 'season' to get the most value for your points.
Every category has 3 different rates for points redemption depending on the occupancy/season at that particular hotel.
Naturally, off-season rates are cheaper than standard and peak season rates. In some cases, much cheaper.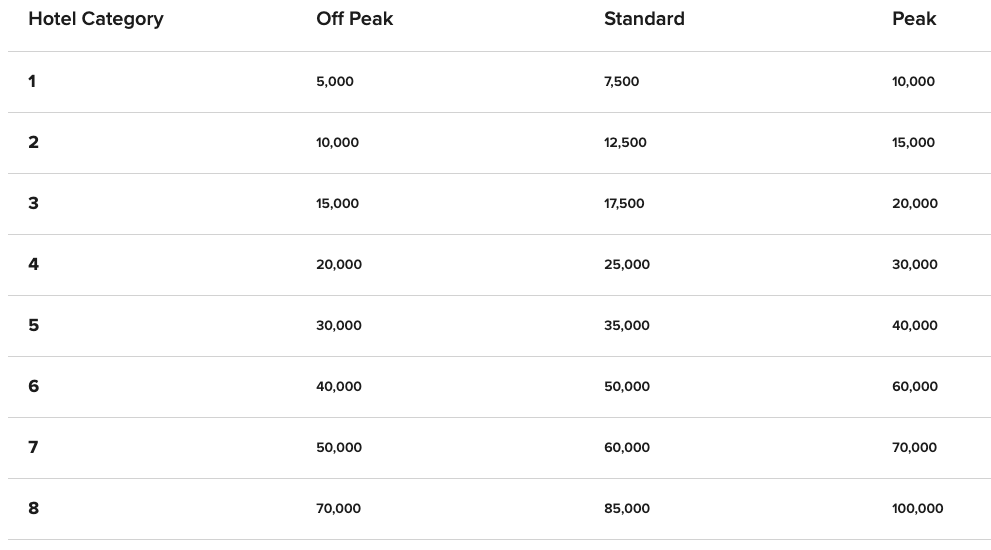 So off-season travel not only gets you cheaper flights, less crowd at tourist places, better attention from the hotel, it also helps you save tonnes of points.
3. Look for hidden gems.
Points required for an award night depend on the hotel category. However, the cash price isn't. A category 4 hotel could be going for 100$ a night and another category 4 property at 250$.
But in both cases, you have to pay 25,000 points. So if it fits in your travel plan, the second option gives you a much better value in terms of points to dollars.
Fortunately, if you are a little flexible with location and start planning a few weeks in advance, you can find some really great gems like this.
4. Use points judicially.
Not every stay is worth using your points for. At times cash rate is pretty low and makes much more sense than using points.
I find it simpler to have a minimum value per point as a deal-breaker or a benchmark.
I personally have a cut-off of at least 1 cent per Marriott Bonvoy point. You can get better value often but that's my minimum.
So if I don't get at least 1 cent per point, I would rather pay cash for the stay.
You can read more about calculating Marriott points worth here.
Don't forget to keep an eye on the validity of your Marriott Bonvoy points and extend them, if required.
5. Hotel + Air = Awesome.
Marriott has an excellent redemption option if you have collected a good number of points - Marriott Hotel + Air Packages.
You get a seven-night stay certificate plus enough miles for an international redemption. Here's the current redemption chart.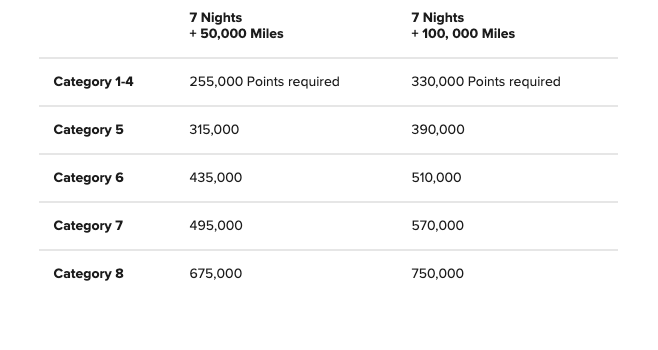 If you go for United Airlines miles, you get 10% extra points. You can save a lot (at times around 60,000 points) when you use this option.
Marriott Hotel + Air packages are not always beneficial.
These packages are good but not always. Generally, the 100,000 miles option for category 4-7 is beneficial. In other cases, you will be losing points most likely.
Remember when you redeem directly you get 5th night free as well.
6. Keep an eye out for PointSavers.
Marriott has another interesting redemption option - PointsSavers.
PointsSavers gives you an extra discount when you redeem your Marriott points at select properties. The list of properties keeps changing and can get you up to a 20% discount on points redemption.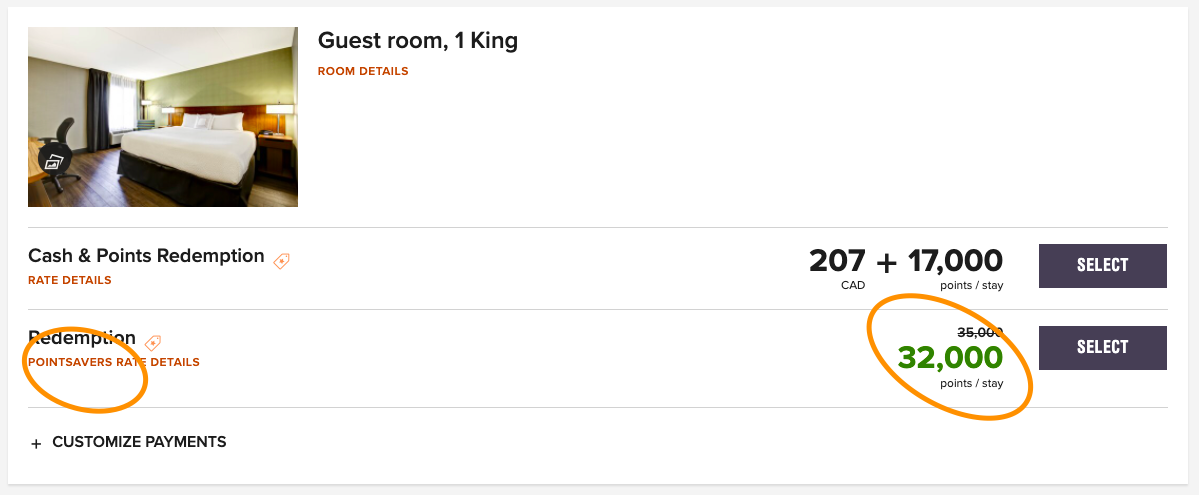 It's a great way to maximize your points earning. Unfortunately, the list of hotels in PointsSavers is pretty small. Though the list keeps revolving so there are newer hotels to choose from often.
Here's how many points you need to pay for PointsSavers hotels.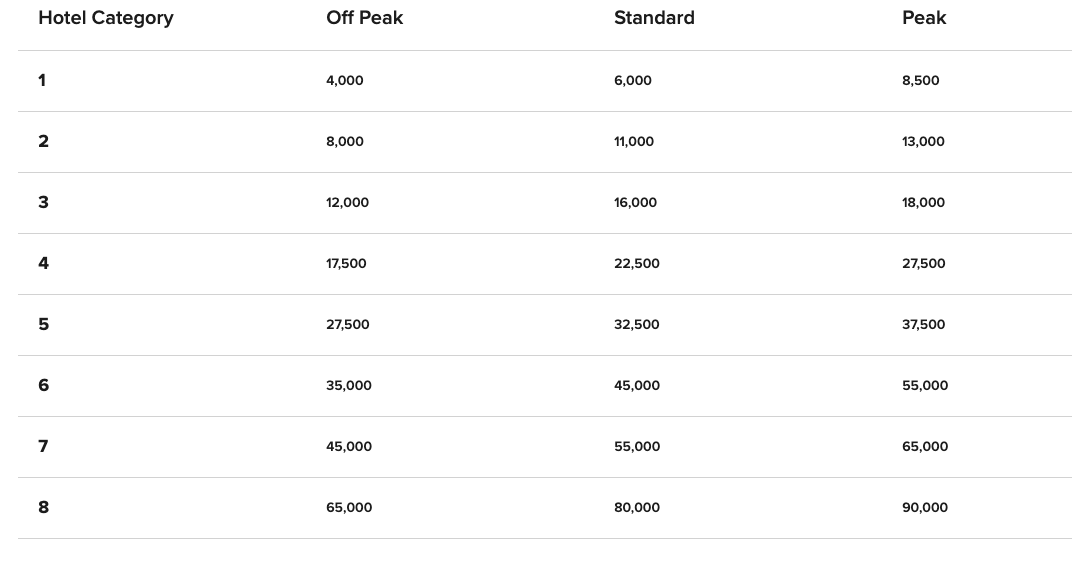 7. Wait for the 'Transfer Bonus' promotion.
If you transfer your credit card points to Marriott, you can get a great bonus if you time it right.
There are two flavors 'Transfer Bonus' promotions come in.
By your Credit Card provider: Where your credit card issuer offers a bonus on transferring points to Marriott. Generally 30-50% bonus.
By Marriott: When Marriott offers bonus points on transfer. This is generally applicable on several cards. Expect a 20 to 40% bonus.
Unfortunately, these promotions are not offered as often as we would want to. However, if you are patient enough, you might get lucky.