IHG is offering a 100% bonus, that is 50% off, on IHG Rewards points purchase. This is the highest discount I remember seeing on points purchase.
The sale is valid till June 10th, 2021.
It's a good deal. However, do you need to buy points is a different story altogether.
In most cases it doesn't make sense to purchase points as nights on cash are almost always cheaper than purchasing points just to redeem.
50% discount changes that equation. I would still do thorough research on where I want to stay and cost comparison before clicking the buy button.
In case you already have a lot of points and just need to top-up a bit to complete your plan, then this is the best time to purchase.
How many points can you get and at what price?
See the below chart for what's on offer.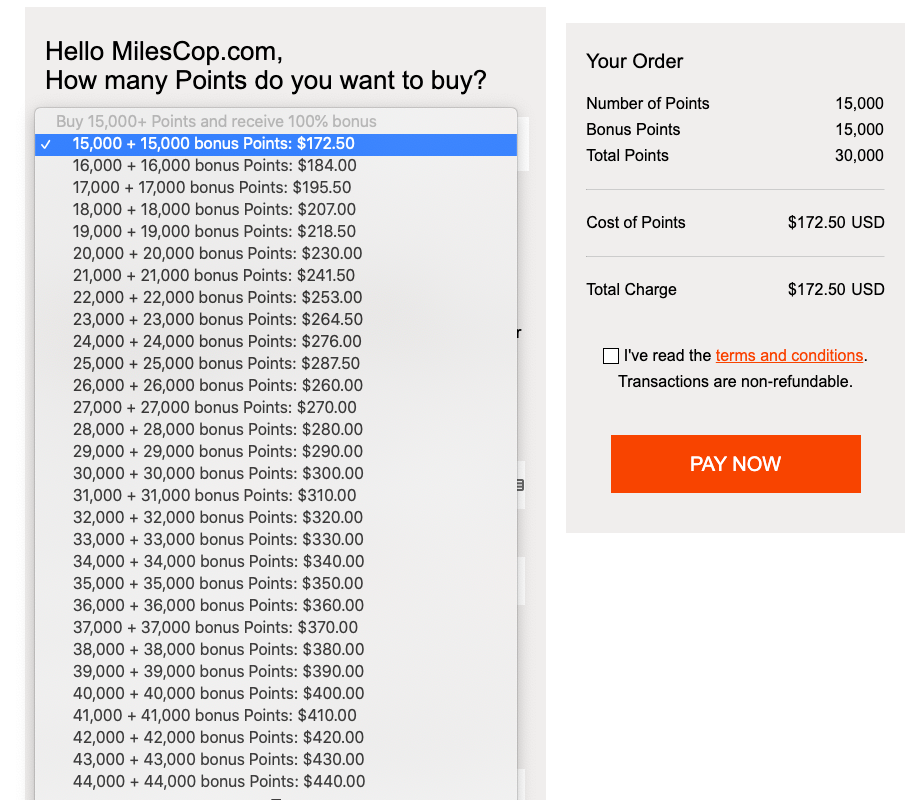 26,000+26.000 points or above gets you the best price. You can purchase a maximum of 250,000 + 250,000 points.
The promotion is not applicable on purchases lower than 15000 + 15000 points.
Yearly limit on IHG Points purchase
There is a limit of 250,000 on the number of points you can purchase in a calendar year. This is excluding bonus points.
So if you have purchased any points in 2021, that will count towards your quota.
The points you receive from a different account as a gift are counted in this quota. So if you were thinking of buying from a friend's account and gifting it to yourself, it won't work :).