IHG offers a discount of up to 35% to Airline employees. This offer is available to all airline employees, regardless of their role as Aircrew or otherwise.
The amount saved through this discount can vary, ranging from a modest saving to a substantial discount, depending on factors such as the specific hotel, location, and dates selected.
Airline employee rates can be booked online here. Rooms using this rate can be booked no more than 30 days in advance.
Note that Airline employees will need to show their employee ID at check-in for verification.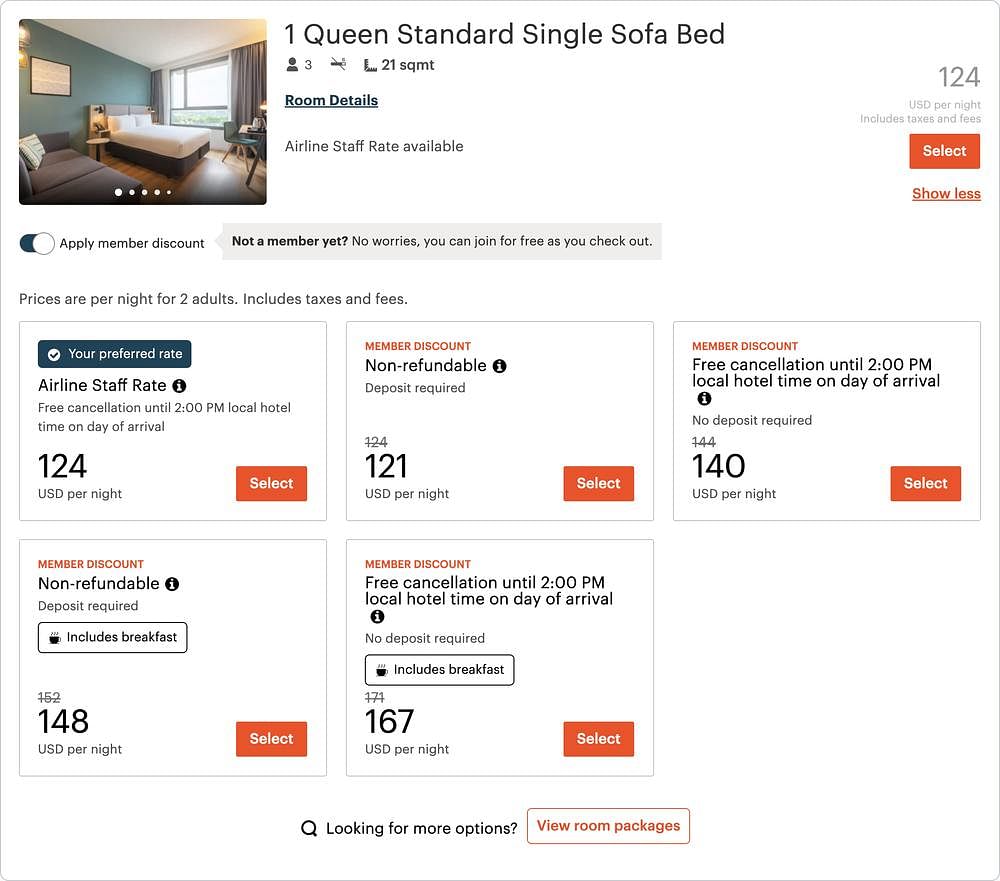 IHG Airline Employee rates are flexible.
One of the greatest advantages of IHG Airline Employee rates is they are fully refundable without any penalties, up to the day of arrival. This policy is especially beneficial for airline employees who frequently have to relinquish their seats on flights due to full capacity.
In contrast, most IHG hotels do not provide same-day cancellation options for their regular rates, making this feature a significant perk.
Earning reward points on IHG Airline Employee rates
It's a little unclear whether IHG Airline Employee rates are points qualifying or not. Even though IHG highlights IHG One Rewards perks on the landing page, it also says that these promotional rates are not eligible for points. It's likely points qualifying.
However, there is no harm in booking this rate while being logged in to your IHG account. If you have tried this before, please do let us know in the comments if you have earned IHG points for your stay.