Being an IHG travel agent, like with any other hotel group, comes with a set of benefits, perks and at the same time – limitations.
The travel industry heavily relies on travel agents, so it is only logical for hotels and businesses to provide support by allowing agents to experience their properties or services firsthand and subsequently recommend them to their clients.
One of the simplest ways in which hotels can assist travel agents is by offering them preferred rates for their personal stays.
It is important to note that these personal travel discounts are distinct from the regular commissions earned by agents on bookings.
Most hotels, including Marriott and Hilton, provide preferred rates to travel agents through programs like the Marriott Fam-tastic Travel Agents Program, and Hilton's Travel Agent Program. These rates are commonly referred to as Fam, Famtastic, or Familiarization rates.
However, IHG or InterContinental Hotel Group offers much better benefits and perks to travel agents than most other hotel groups. Similar to IHG Friends and Family rates available to employees, IHG travel agent rates can significantly reduce your travel expenses.
IHG Travel Agent Rates
Minimum 35% or more discount on Best Flexible Rates
2 rooms allowed per stay for unlimited stays throughout the year.
You can even book suites at certain properties with discounted rates.
Travel industry rates are available at IHG hotels worldwide. So your international travels are also covered.
You can earn IHG One Rewards points for your stay.
Most bookings are cancellable and modifiable.
How to book IHG Travel Agents rate?
IHG Travel Advisor rates for personal travel can be booked online using this link. This link enables and pre-selects the 'Travel Consultant Discount Rate' in the rate preference.

Sample Discounts for Travel Consultants
Kimpton Samui, Thailand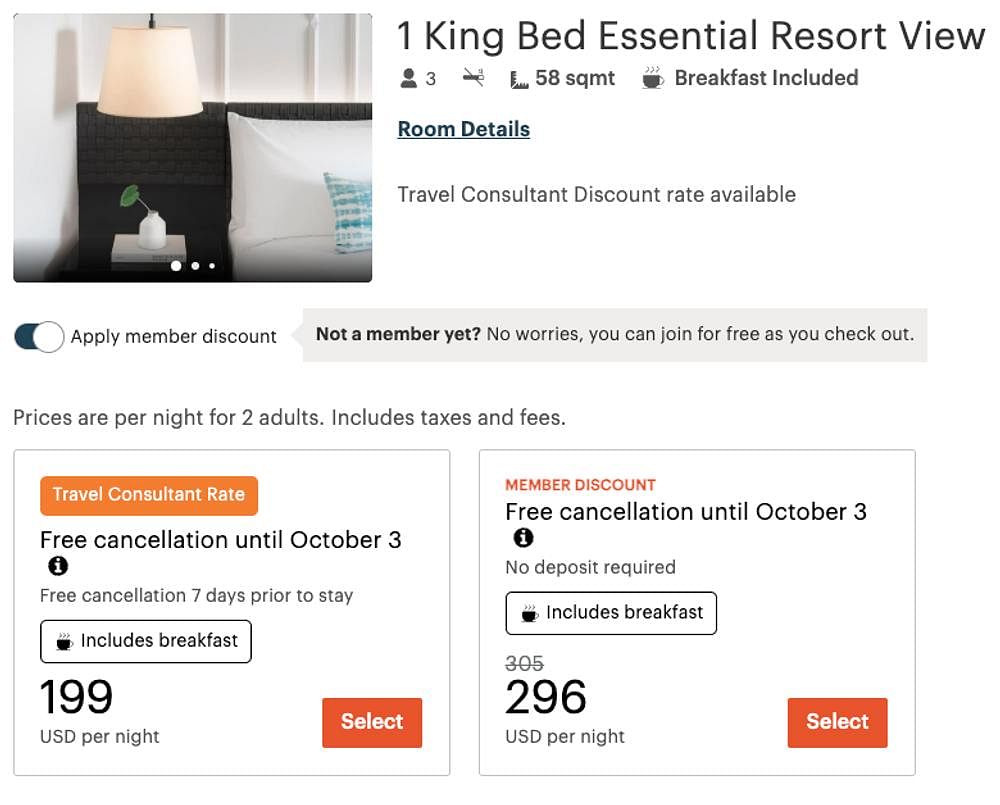 Holiday Inn Barcelona, Spain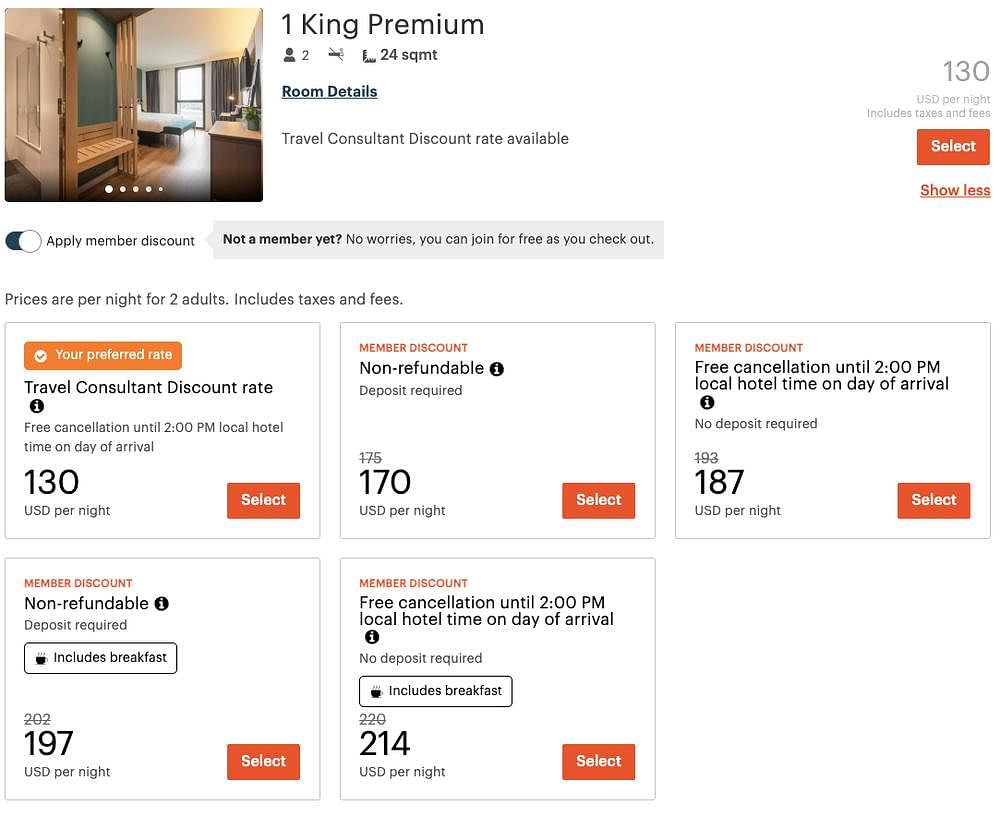 As evident from the screenshots above, IHG offers some excellent discounts to travel agents.
What makes IHG Travel Agent rates better than other programs?
The biggest differentiating factor is that IHG travel agent rates are IHG One Rewards eligible.
That means you get to enjoy all elite perks, earn points and even participate in IHG Bonus Points Promotions
If you are new to IHG One Rewards, see how to maximize your IHG rewards earnings.
Most other hotel groups don't offer reward points to travel agents for booking their personal stays.
And that is a little surprising. Why would a hotel not want a loyal travel professional who books hotels for others for a living?
Travel Agent Promotions
IHG runs exclusive promotions for travel agents from time to time. You can view them all on IHG Travel Agents Promotions page.
Participating IHG Brands
You can get travel agent rates for booking your personal stay at the following IHG brands.
Luxury and Lifestyle Collection
InterContinental Hotels and Resorts
Regent Hotels
Six Senses
Kimpton Hotels and Restaurants
Hotel Indigo
Vignette Collection
Premium Collection
Hualuxe
Crowne Plaza
voco
EVEN
Essentials Collection
Holiday Inn
Holiday Inn Express
avid
Garner
Suites Collection
Atwell Suites
Holiday Inn club vacations
Candlewood Suites
Staybridge Suites.
Good to know
These rates are strictly for travel agents and travel consultants only.
You can book 2 rooms when you are traveling but can't book it only for friends or family.
Valid Travel ID Card is must. And it will definitely be checked during check-in.