IHG Rewards is now IHG One Rewards. A new name, new logo, and, a brand-new program as well.
Before we begin, let me admit, I was expecting better benefits, but not these many.
Kudos to the team behind this change.
Let's quickly get into what's new.
New Elite Levels.
We have known this for a while. IHG has introduced Silver status and renamed 'Spire Elite' status to 'Diamond Elite'.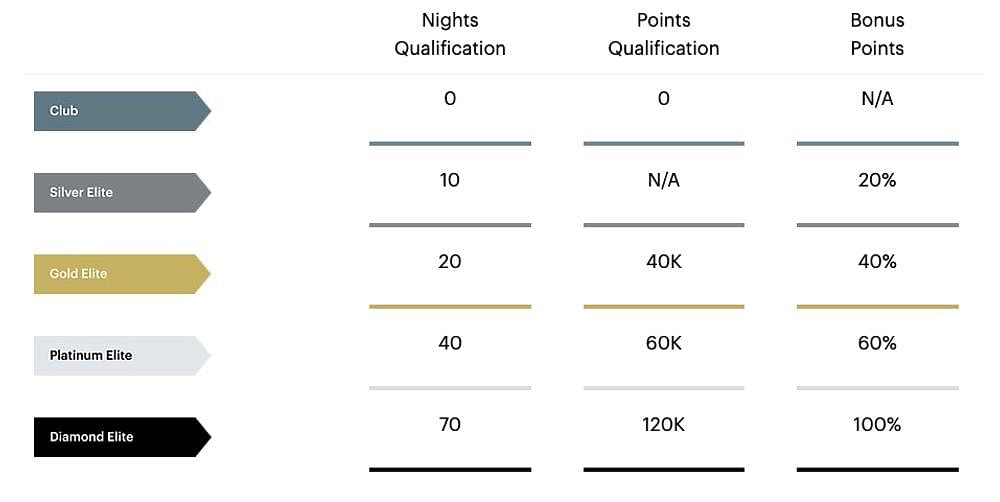 If you prefer qualifications by points, the requirements to qualify for new tiers is much higher than earlier. However, since the benefits are much better, it's somewhat acceptable.
IHG One – New Benefits
The new program will have the following additional benefits for IHG One Rewards members.
A choice of Free Breakfast for 2 as a Welcome Amenity choice at Check-In for Diamond Elite members. Not available at limited-service brands that already offer breakfast, and at Candlewood Suites, Holiday Inn Club Vacations, select Kimpton properties, InterContinental Alliance Resorts (Las Vegas and Macau) and Mr. and Mrs. Smith properties. Available May 2022 onwards.
Dedicated Diamond Support for Diamond Elite members
Exclusive Access to Reward Night Discount Promotions for Platinum Elite and Diamond Elite members
Early Check-In now offered to Platinum Elite members (subject to availability), in addition to Diamond Elite members
Elite Rollover Nights now offered to Gold Elite members, in addition to Platinum Elite and Diamond Elite members
Expanded Late Check-Out for all tiers (subject to availability)
Milestone Rewards for Elite members, starting at 20 nights
Even though most benefits are skewed towards Platinum and Diamond members, there are certain benefits for all.
IHG One Milestone Rewards
The most significant change to the IHG Rewards program is the introduction of IHG Milestone Benefits. You get to choose a reward after every 10 nights, starting from 20 nights.

You can pick one benefit every 10 nights. At 40 and 70 nights, you get to pick 2.
5,000/10,000 reward points benefit is straightforward. In our recent experience, 5000 reward points are worth approximately USD 28-35.
Food & Beverage Reward
Each Food & Beverage Reward can be redeemed for up to a $20 credit for food and beverage charges, as long as the charges are applied to the member's room bill.
As of now, this benefit cannot be used for dining without staying at the property.
Confirmable Suite Upgrade Reward
This reward can be used to confirm an upgrade to an entry-level suite, if available, from 14 days before their stay, up to 24 hours before check-in. The reward is valid for a stay up to 5 nights and available for 1 room per stay.
If an entry-level suite is not available, a member has the option to confirm a premium room as an alternative. I would recommend to hold on to the reward in such a case and use it later.
Annual Lounge Membership Reward
Available at 40 or 70 nights, this is the most interesting reward to grab. Once you have a lounge membership, you will receive Club Lounge access where available, for the registered member plus one additional guest.
Annual Lounge Membership will be valid for the rest of the calendar year, plus an additional 12 months thereafter.
Depending on the property, club lounges can offer complimentary breakfast, snacks, tea, coffee and alcoholic beverages among other benefits.
Which reward should you pick?
If you are already a platinum or diamond member, I don't think confirmable upgrade makes sense. Unless it's critical, and you can't take a chance.
I would rather take a chance for a complimentary upgrade and pick other benefits. But it totally depends on your preferences and how hotels handle complimentary upgrades.
Complimentary Upgrades are offered to Platinum Elite and Diamond Elite members, subject to availability, and are assigned by the hotel team at check-in. Confirmable Suite Upgrades are offered as a Milestone Reward and can be confirmed up to 14 days prior to check-in by calling IHG Customer Care.
F&B Rewards offer slightly more value than points, but if you have a good award night in sight, points can be helpful. I would probably take 5000 points over 2 F&B vouchers and 5 F&B vouchers over 10,000 points.
Annual Lounge membership is a no-brainer. I don't think anyone would not want it.
Not-so-good News
Beginning early June, Gold Elite members will no longer receive a Welcome Amenity choice at check-in.
Starting 13 April 2022, members will no longer receive an Exclusive Spire Choice Benefit upon reaching Spire (now Diamond) Elite status. This is a big loss, as Spire elite members were able to receive 25,000 bonus points or gift a platinum status to a friend.
IHG One Rewards Membership Summary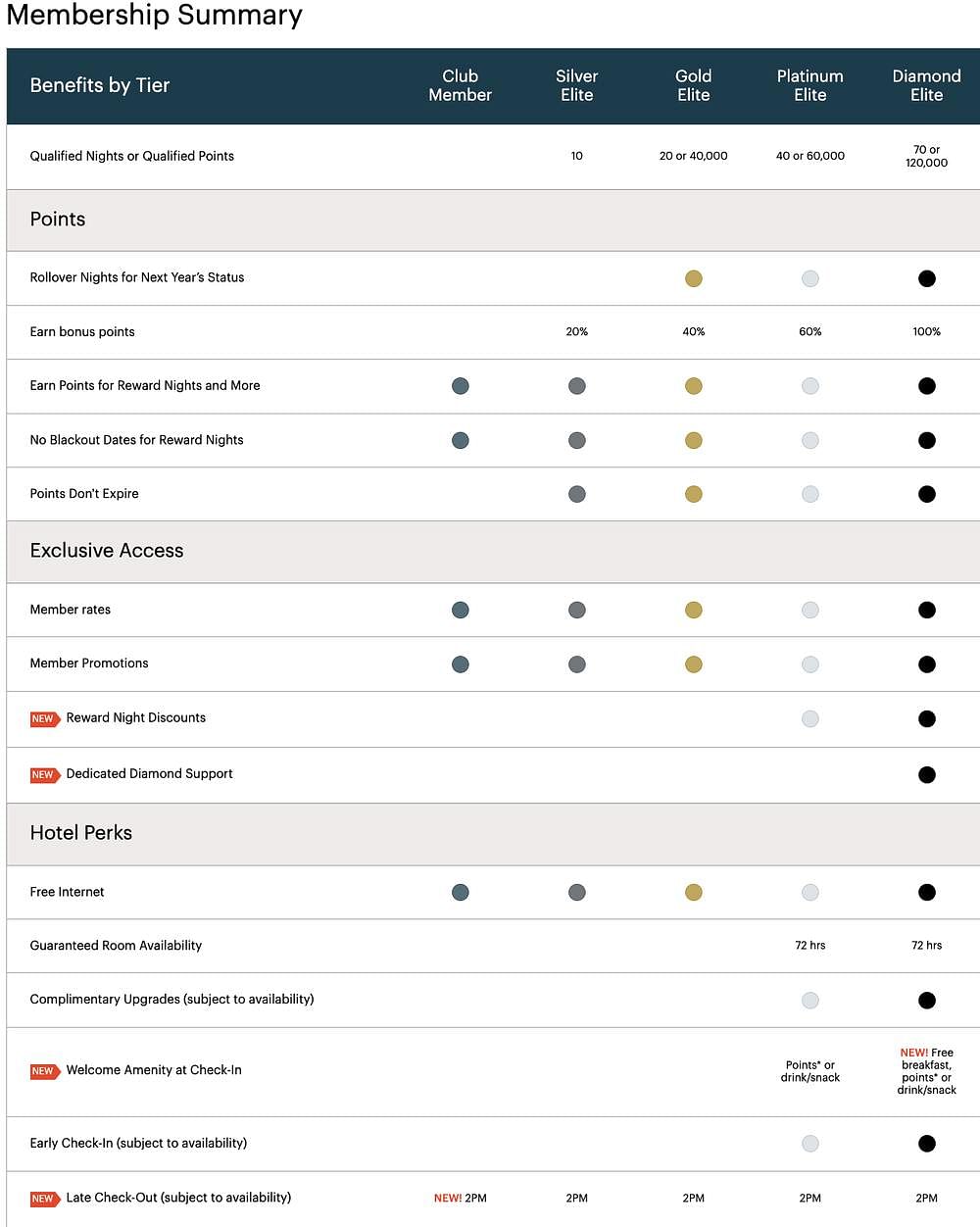 Conclusion
This update definitely makes the IHG Rewards program much better. There are certain guaranteed benefits, breakfast and lounge options.
Many things will become clearer when the program actually goes live with all the benefits.