Marriott Bonvoy
Redeem points and get US$200 resort credit
Sat Apr 30 2022 00:00:00 GMT+0000 (Coordinated Universal Time)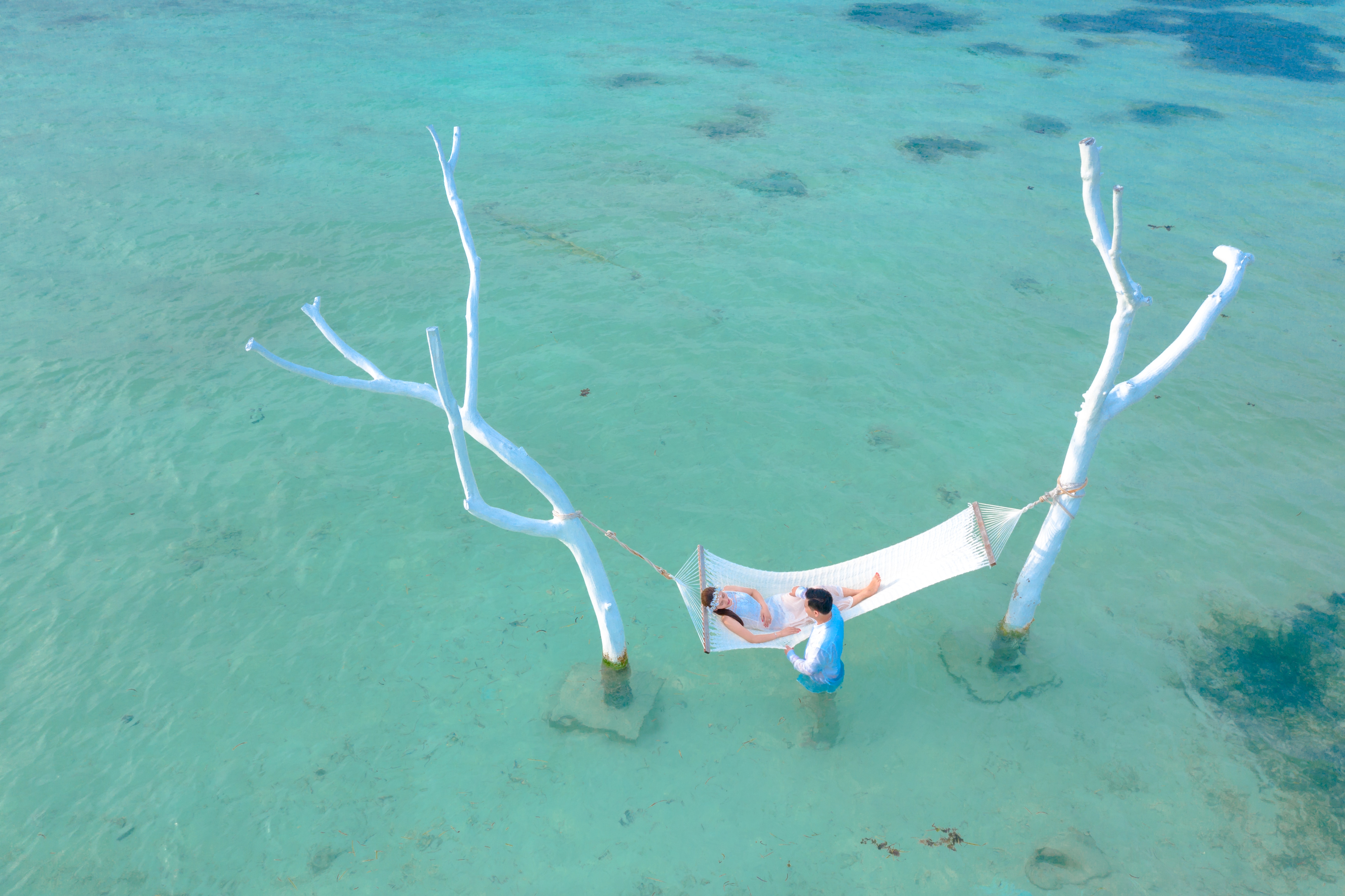 Make Marriott Bonvoy points award reservations of 5 nights or more and get US$200 resort credit for your stay. Available in the Caribbean, Mexico, Central, and South America.
Book By:
December 6, 2021
Stay From:
January 1, 2022
View Offer
Please Note: Content on this page is for information purposes only and we do not guarantee the accuracy or timeliness of the same.
Disclosure: Some links on this page might be affiliate links.
Anyone who has ever used Marriott Bonvoy points to book a stay at a Marriott resort understands how insanely expensive it is.
That's why any offer on redemption helps reduce the pain.
Marriott already offers 5th night free on redeeming Marriott Bonvoy Points.
And now, at select Marriott resorts, you can get up to an additional US$200 hotel credit for booking a stay of 5 nights or more on points.
You can book the promotion on the offer page.
Credit might vary a bit from property to property though. It could be $100, $150, or $200, depending on the property.
There are a total of 34 Marriott resorts participating in this promotion.
Dates is where it gets complicated.
The promotion is valid for bookings made by December 6, 2021, and for stays between January 1, 2022, and April 30, 2022.
However, there is a list of blackout dates where the promotion is not available.
Blackout Dates
The Ritz-Carlton, Turks & Caicos December 22, 2021 through December 31, 2021, February 18, 2022 through February 22, 2022
The Ritz-Carlton, Aruba January 1, 2022, January 20, 2022 through January 28, 2022, February 19, 2022 through February 23, 2022
The Ritz-Carlton, St. Thomas February 17, 2022 through February 21, 2022
The Ritz-Carlton, Cancun February 13, 2022 through February 16, 2022
The St. Regis Bahia Beach Resort February 16, 2022 through February 26, 2022, April 13, 2022 through April 17, 2022
JW Marriott Guanacaste Resort & Spa January 1, 2022 through January 3, 2022, March 20, 2022 through March 25, 2022, April 8, 2022 through April 17, 2022
JW Marriott Cancun Resort & Spa February 13, 2022 through February 16, 2022
W Punta de Mita January 13, 2022 through January 15, 2022, February 4, 2022 through February 7, 2022
W Costa Rica – Reserva Conchal April 09, 2022 through April 16, 2022
Aruba Marriott Resort & Stellaris Casino January 1, 2022, February 19, 2022 through February 23, 2022
Grand Cayman Marriott Beach Resort February 17, 2022 through February 23, 2022, April 14, 2022 through April 19, 2022
Marriott Cancun Resort January 29, 2022 through February 6, 2022, February 13, 2022 through February 16, 2022
Marriott Puerto Vallarta Resort & Spa April 9, 2022 through April 10, 2022
Los Sueños Marriott Ocean and Golf Resort April 14, 2022 through April 16, 2022
Costa Rica Marriott Hotel Hacienda Belen April 4, 2022 through April 6, 2022
Treasure Beach, Tamarind Beach, Turtle Beach, Waves Hotel & Spa, Crystal Cove and Colony Club by Elegant Hotels February 12, 2022 through February 19, 2022, March 12, 2022 through March 21, 2022
The House by Elegant Hotels March 12, 2022 through March 21, 2022
Renaissance Wind Creek Aruba Resort December 26, 2021 through December 31, 2021
The Westin Cozumel April 1, 2022 through April 10, 2022
Delta Hotels Riviera Nayarit April 10, 2022 through April 16, 2022