Taj Hotels has extended the gold and platinum elite status for its members by another year until 31st December 2023.
At this point, it is not clear whether the extension is universal or targeted. However, it looks like all elite members got their status extended.
This is the email that was sent by Taj Hotels to its loyalty members today.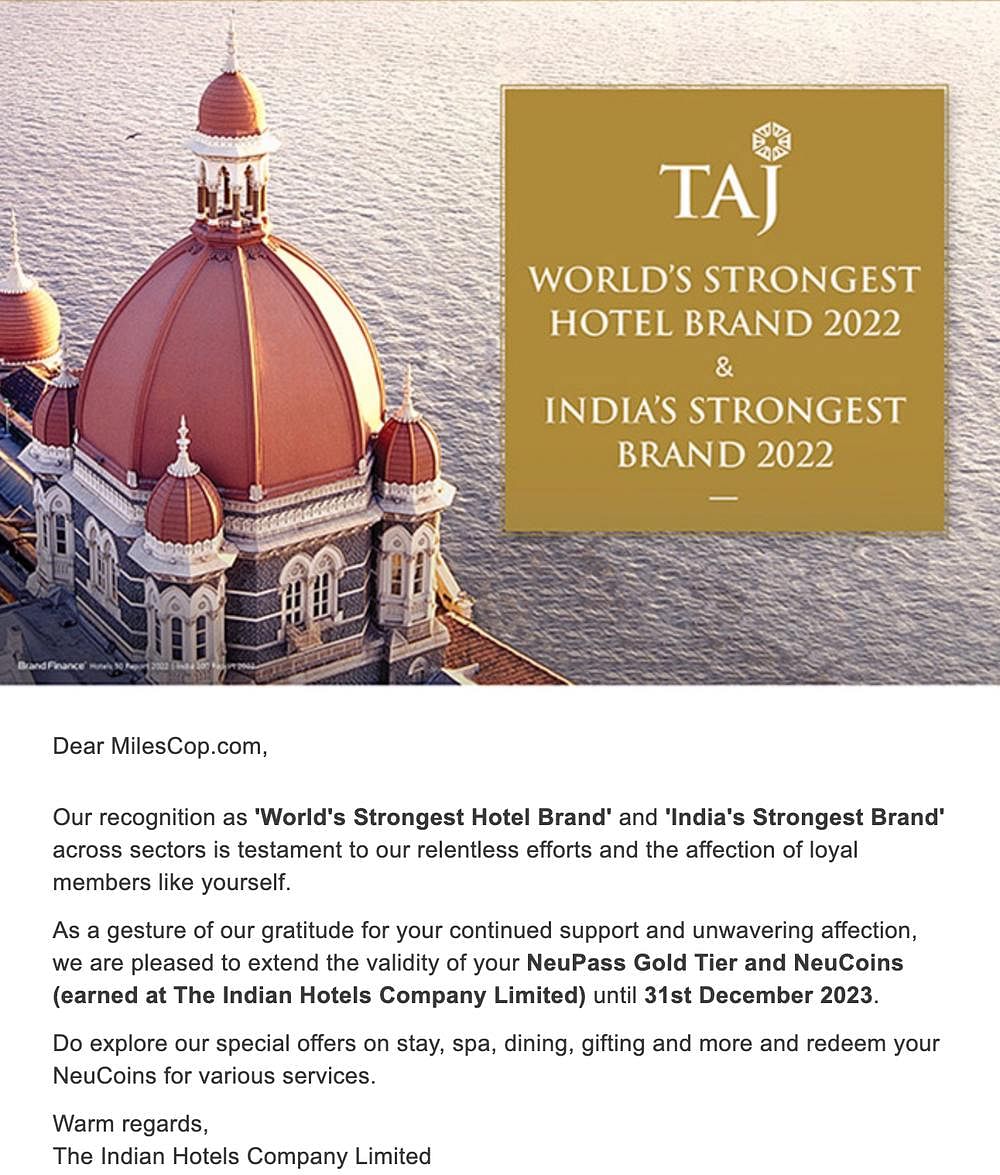 NeuPass Issues
Taj InnerCircle program merged into Tata's new program called NeuPass. The idea of NeuPass is to have an all encompassing loyalty program for several Tata Group brands.
Unfortunately, the program was mired with issues and problems for Taj InnerCircle members. On top of it, it took ages to rectify them due to 'system upgrade'.
Things seem to be sorted now, and these issues could be the reason that Taj has decided to extend the status for elite members.
There appears to be no respite from the confusing app and website of NeuPass, though.
Extension for points as well
Along with the elite status, the validity of Taj InnerCircle points NeuCoins has also been extended until the end of December 2023.
Note that this extension is only for points earned at Taj Hotels and not for NeuCoins earned at other brands. Yes, NeuPass is complex.