Accor ALL
30% off across Australia, New Zealand, Fiji and French Polynesia
Mon Mar 30 2020 00:00:00 GMT+0000 (Coordinated Universal Time)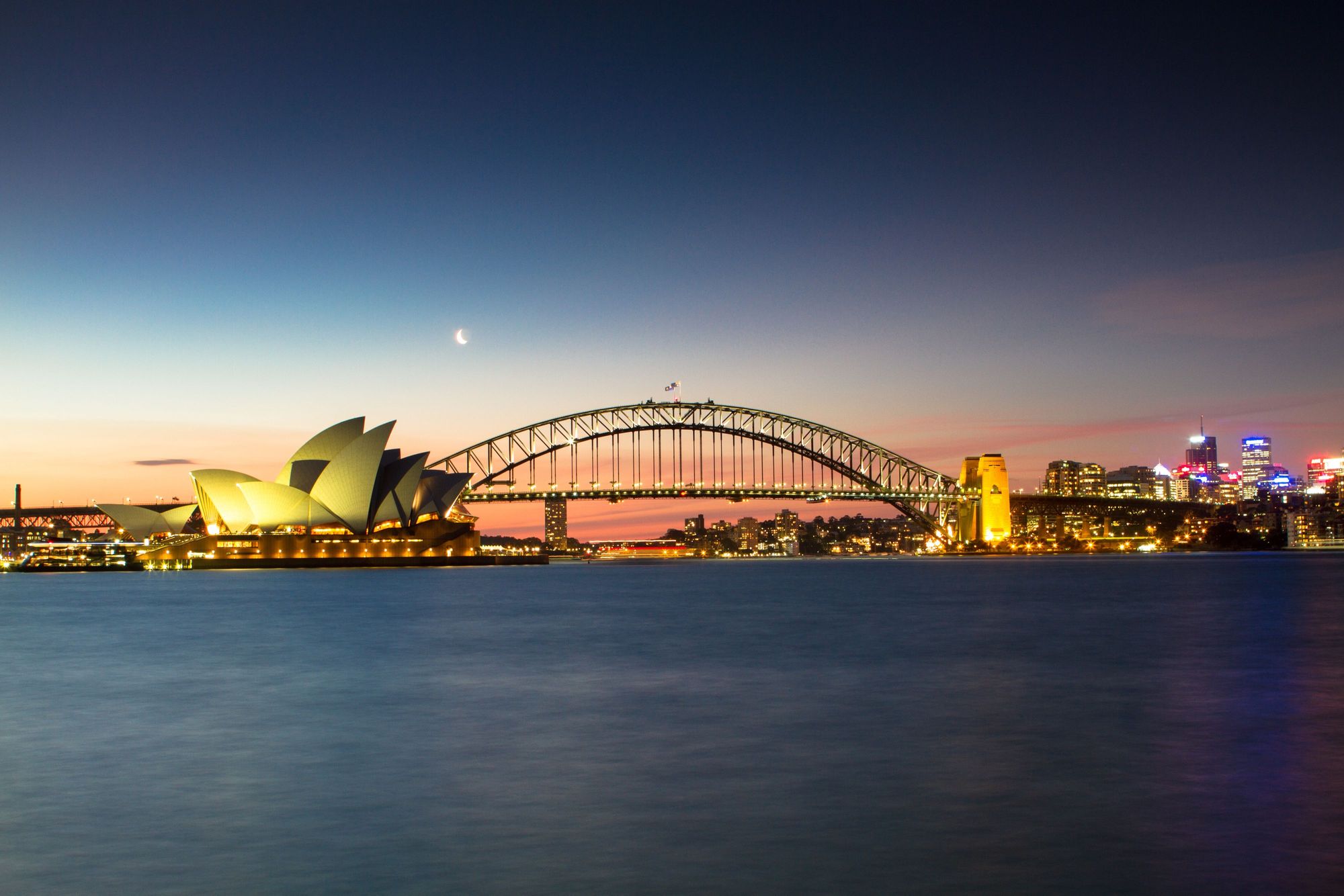 Book now and save 30% for your Accor stays at participating hotels, all the way till March 2020. Rates are prepaid and non-refundable.
Book From:
February 10, 2019
Book By:
February 16, 2019
View Offer
Please Note: Content on this page is for information purposes only and we do not guarantee the accuracy or timeliness of the same.
Disclosure: Some links on this page might be affiliate links.
This is more like a bit jazzed up advance booking offer. You need to book at least 19 days in advance and can book up to March 2020. However, just like all advance booking offers, this rate is also fully prepaid, non-refundable, cannot be modified, exchanged or reimbursed.
Everyone booking this rate gets 30% off. Accor Plus and Accor Vacation Club members get additional 10% off on this rate, i.e. the discounted rate. So ~37% total discount.
This offer only makes sense if you are 100% sure about your plan. I can never plan that much in advance.
And like most Accor offers, this one is also not applicable on IBIS Budget hotels.
Participating Hotels
| | | | |
| --- | --- | --- | --- |
| | Hotel Name | Brand | Country |
| | SOFITEL MELBOURNE | Sofitel | AUSTRALIA |
| | QUAY WEST SUITES MELBOURNE | Quay West | AUSTRALIA |
| | LINDRUM MGALLERY HOTEL | MGallery | AUSTRALIA |
| | PULLMAN MELBOURNE ON THE PARK | Pullman | AUSTRALIA |
| | NOVOTEL MELBOURNE ON COLLINS | Novotel | AUSTRALIA |
| | NOVOTEL MELBOURNE CENTRAL | Novotel | AUSTRALIA |
| | GRAND MERCURE SWANSTON ST | Grand Mercure | AUSTRALIA |
| | MERCURE WELCOME | Mercure | AUSTRALIA |
| | MERCURE TREASURY GARDENS | Mercure | AUSTRALIA |
| | IBIS MELBOURNE HOTEL & APARTMENTS | Ibis | AUSTRALIA |
| | IBIS MELBOURNE CENTRAL | Ibis | AUSTRALIA |
| | IBIS LITTLE BOURKE STREET | Ibis | AUSTRALIA |
| | IBIS MELBOURNE SWANSTON STREET | Ibis | AUSTRALIA |
| | NOVOTEL MELBOURNE SOUTH WHARF | Novotel | AUSTRALIA |
| | THE COMO MELBOURNE - M GALLERY | MGallery | AUSTRALIA |
| | PULLMAN MELBOURNE ALBERT PARK | Pullman | AUSTRALIA |
| | MERCURE MELBOURNE ALBERT PARK | Mercure | AUSTRALIA |
| | NOVOTEL GLEN WAVERLEY | Novotel | AUSTRALIA |
| | IBIS GLEN WAVERLEY | Ibis | AUSTRALIA |
| | NOVOTEL ST KILDA | Novotel | AUSTRALIA |
| | NOVOTEL GEELONG | Novotel | AUSTRALIA |
| | PULLMAN ADELAIDE | Pullman | AUSTRALIA |
| | IBIS ADELAIDE | Ibis | AUSTRALIA |
| | MERCURE GROSVENOR | Mercure | AUSTRALIA |
| | IBIS STYLES GROSVENOR | ibis Styles | AUSTRALIA |
| | NOVOTEL BAROSSA VALLEY | Novotel | AUSTRALIA |
| | IBIS STYLES HOBART | ibis Styles | AUSTRALIA |
| | IBIS BUDGET MELBOURNE CBD | ibis budget | AUSTRALIA |
| | IBIS BUDGET FAWKNER | ibis budget | AUSTRALIA |
| | IBIS BUDGET DANDENONG | ibis budget | AUSTRALIA |
| | IBIS BUDGET MELBOURNE AIRPORT | ibis budget | AUSTRALIA |
| | MERCURE BROOME | Mercure | AUSTRALIA |
| | IBIS STYLES KALGOORLIE | ibis Styles | AUSTRALIA |
| | IBIS STYLES KUNUNURRA | ibis Styles | AUSTRALIA |
| | IBIS STYLES PORT HEDLAND | ibis Styles | AUSTRALIA |
| | IBIS STYLES GERALDTON | ibis Styles | AUSTRALIA |
| | IBIS STYLES KARRATHA | ibis Styles | AUSTRALIA |
| | IBIS PERTH | Ibis | AUSTRALIA |
| | MERCURE PERTH | Mercure | AUSTRALIA |
| | NOVOTEL PERTH LANGLEY | Novotel | AUSTRALIA |
| | THE SEBEL EAST PERTH | The Sebel | AUSTRALIA |
| | IBIS BUDGET PERTH AIRPORT | ibis budget | AUSTRALIA |
| | PULLMAN BUNKER BAY | Pullman | AUSTRALIA |
| | THE SEBEL MANDURAH | The Sebel | AUSTRALIA |
| | MERCURE BALLARAT | Mercure | AUSTRALIA |
| | NOVOTEL VINES RESORT SWAN VALLEY | Novotel | AUSTRALIA |
| | MERCURE SANCTUARY GOLF RESORT | Mercure | AUSTRALIA |
| | NOVOTEL SYDNEY WEST HQ | Novotel | AUSTRALIA |
| | THE SEBEL PELICAN WATERS | The Sebel | AUSTRALIA |
| | NOVOTEL WOLLONGONG NORTHBEACH | Novotel | AUSTRALIA |
| | | |
| --- | --- | --- |
| MERCURE SYDNEY LIVERPOOL | Mercure | AUSTRALIA |
| THE SEBEL PINNACLE VALLEY RESORT | The Sebel | AUSTRALIA |
| MERCURE NORTH MELBOURNE | Mercure | AUSTRALIA |
| THE SEBEL MELBOURNE DOCKLANDS | The Sebel | AUSTRALIA |
| THE SEBEL RESIDENCES MELBOURNE DOCKLANDS | The Sebel | AUSTRALIA |
| MERCURE CLEAR MOUNTAIN LODGE | Mercure | AUSTRALIA |
| IBIS STYLES KINGSGATE HOTEL | ibis Styles | AUSTRALIA |
| MERCURE KINGFISHER BAY RESORT | Mercure | AUSTRALIA |
| THE SEBEL BUSSELTON | The Sebel | AUSTRALIA |
| MERCURE PORT OF ECHUCA | Mercure | AUSTRALIA |
| NOVOTEL BRISBANE AIRPORT | Novotel | AUSTRALIA |
| PULLMAN BRISBANE AIRPORT | Pullman | AUSTRALIA |
| IBIS STYLES ORANGE | ibis Styles | AUSTRALIA |
| MERCURE MELBOURNE CAROLINE SPRINGS | Mercure | AUSTRALIA |
| MERCURE KANGAROO ISLAND LODGE | Mercure | AUSTRALIA |
| MERCURE MELBOURNE THERRY STREET | Mercure | AUSTRALIA |
| MERCURE ALBURY | Mercure | AUSTRALIA |
| NOVOTEL BRIGHTON BEACH | Novotel | AUSTRALIA |
| FAIRMONT RESORT BLUE MOUNTAINS - MGALLERY COLLECTION | MGallery | AUSTRALIA |
| HARBOUR ROCKS HOTEL SYDNEY - MGALLERY COLLECTION | MGallery | AUSTRALIA |
| IBIS BUDGET CAMPBELLTOWN | ibis budget | AUSTRALIA |
| IBIS BUDGET CANBERRA | ibis budget | AUSTRALIA |
| IBIS BUDGET CASULA LIVERPOOL | ibis budget | AUSTRALIA |
| IBIS BUDGET COFFS HARBOUR | ibis budget | AUSTRALIA |
| IBIS BUDGET DUBBO | ibis budget | AUSTRALIA |
| IBIS BUDGET ENFIELD | ibis budget | AUSTRALIA |
| IBIS BUDGET GOSFORD | ibis budget | AUSTRALIA |
| IBIS BUDGET NEWCASTLE | ibis budget | AUSTRALIA |
| IBIS BUDGET ST PETERS | ibis budget | AUSTRALIA |
| IBIS BUDGET SYDNEY AIRPORT | ibis budget | AUSTRALIA |
| IBIS BUDGET SYDNEY EAST | ibis budget | AUSTRALIA |
| IBIS BUDGET SYDNEY OLYMPIC PARK | ibis budget | AUSTRALIA |
| IBIS BUDGET WENTWORTHVILLE | ibis budget | AUSTRALIA |
| IBIS NEWCASTLE | Ibis | AUSTRALIA |
| IBIS STYLES CANBERRA | ibis Styles | AUSTRALIA |
| IBIS STYLES EAGLE HAWK | ibis Styles | AUSTRALIA |
| IBIS SYDNEY AIRPORT | Ibis | AUSTRALIA |
| IBIS SYDNEY DARLING HARBOUR | Ibis | AUSTRALIA |
| IBIS SYDNEY KING STREET WHARF | Ibis | AUSTRALIA |
| IBIS SYDNEY OLYMPIC PARK | Ibis | AUSTRALIA |
| IBIS SYDNEY THORNLEIGH | Ibis | AUSTRALIA |
| IBIS SYDNEY WORLD SQUARE | Ibis | AUSTRALIA |
| MERCURE CANBERRA | Mercure | AUSTRALIA |
| MERCURE KOOINDAH WATERS | Mercure | AUSTRALIA |
| MERCURE PENRITH | Mercure | AUSTRALIA |
| MERCURE SYDNEY | Mercure | AUSTRALIA |
| MERCURE SYDNEY INTERNATIONAL AIRPORT | Mercure | AUSTRALIA |
| MERCURE SYDNEY PARRAMATTA | Mercure | AUSTRALIA |
| | | |
| --- | --- | --- |
| NOVOTEL CANBERRA | Novotel | AUSTRALIA |
| NOVOTEL NEWCASTLE BEACH | Novotel | AUSTRALIA |
| NOVOTEL SYDNEY CENTRAL | Novotel | AUSTRALIA |
| NOVOTEL SYDNEY MANLY PACIFIC | Novotel | AUSTRALIA |
| NOVOTEL SYDNEY NORWEST | Novotel | AUSTRALIA |
| NOVOTEL SYDNEY OLYMPIC PARK | Novotel | AUSTRALIA |
| NOVOTEL SYDNEY ON DARLING HARBOUR | Novotel | AUSTRALIA |
| NOVOTEL SYDNEY PARRAMATTA | Novotel | AUSTRALIA |
| NOVOTEL SYDNEY DARLING SQUARE | Novotel | AUSTRALIA |
| PULLMAN HOTEL AT SYDNEY OLYMPIC PARK | Pullman | AUSTRALIA |
| PULLMAN MAGENTA SHORES RESORT | Pullman | AUSTRALIA |
| PULLMAN QUAY GRAND SYDNEY HARBOUR | Pullman | AUSTRALIA |
| PULLMAN SYDNEY AIRPORT | Pullman | AUSTRALIA |
| PULLMAN SYDNEY HYDE PARK | Pullman | AUSTRALIA |
| QUAY WEST SUITES SYDNEY | Quay West | AUSTRALIA |
| SOFITEL SYDNEY DARLING HARBOUR | Sofitel | AUSTRALIA |
| SOFITEL SYDNEY WENTWORTH | Sofitel | AUSTRALIA |
| SWISSÔTEL SYDNEY | Swissôtel | AUSTRALIA |
| IBIS STYLES CANBERRA TALL TREES | ibis Styles | AUSTRALIA |
| THE SEBEL SYDNEY CHATSWOOD | The Sebel | AUSTRALIA |
| WILLIAM INGLIS HOTEL M GALLERY BY SOFITEL | MGallery | AUSTRALIA |
| IBIS STYLES KATHERINE | ibis Styles | AUSTRALIA |
| NOVOTEL CAIRNS OASIS RESORT | Novotel | AUSTRALIA |
| PULLMAN CAIRNS INTERNATIONAL | Pullman | AUSTRALIA |
| IBIS STYLES BRISBANE ELIZABETH STREET | ibis Styles | AUSTRALIA |
| MERCURE TOWNSVILLE | Mercure | AUSTRALIA |
| THE REEF HOUSE | MGallery | AUSTRALIA |
| SOFITEL BRISBANE CENTRAL | Sofitel | AUSTRALIA |
| IBIS STYLES ALICE SPRINGS OASIS | ibis Styles | AUSTRALIA |
| IBIS MACKAY | Ibis | AUSTRALIA |
| IBIS STYLES MOUNT ISA | ibis Styles | AUSTRALIA |
| NOVOTEL DARWIN AIRPORT | Novotel | AUSTRALIA |
| MERCURE DARWIN AIRPORT RESORT | Mercure | AUSTRALIA |
| NOVOTEL SURFERS PARADISE | Novotel | AUSTRALIA |
| NOVOTEL TWIN WATERS RESORT | Novotel | AUSTRALIA |
| THE SEBEL BRISBANE | The Sebel | AUSTRALIA |
| THE SEBEL NOOSA | The Sebel | AUSTRALIA |
| THE SEBEL MAROOCHYDORE | The Sebel | AUSTRALIA |
| PULLMAN PALM COVE | Pullman | AUSTRALIA |
| PULLMAN PORT DOUGLAS | Pullman | AUSTRALIA |
| CAIRNS HARBOUR LIGHTS | Other | AUSTRALIA |
| PULLMAN REEF HOTEL CASINO | Pullman | AUSTRALIA |
| SOFITEL NOOSA PACIFIC RESORT | Sofitel | AUSTRALIA |
| | | |
| --- | --- | --- |
| SOFITEL GOLD COAST BROADBEACH | Sofitel | AUSTRALIA |
| PULLMAN BRISBANE KING GEORGE SQUARE | Pullman | AUSTRALIA |
| MERCURE BRISBANE KING GEORGE SQUARE | Mercure | AUSTRALIA |
| NOVOTEL BRISBANE | Novotel | AUSTRALIA |
| MERCURE BRISBANE | Mercure | AUSTRALIA |
| IBIS BRISBANE | Ibis | AUSTRALIA |
| THE SEBEL TWIN WATERS | The Sebel | AUSTRALIA |
| NOVOTEL BRISBANE SOUTH BANK | Novotel | AUSTRALIA |
| NOVOTEL DARWIN CBD | Novotel | AUSTRALIA |
| MERCURE GOLD COAST RESORT | Mercure | AUSTRALIA |
| Grand Mercure Auckland | Grand Mercure | New Zealand |
| The Sebel Auckland Viaduct Harbour | The Sebel | New Zealand |
| The Sebel Quay West Auckland | The Sebel | New Zealand |
| Ibis Budget Auckland Central | ibis budget | New Zealand |
| Sofitel Wellington | Sofitel | New Zealand |
| Novotel Wellington | Novotel | New Zealand |
| Ibis Wellington | Ibis | New Zealand |
| Grand Mercure Wellington | Grand Mercure | New Zealand |
| Pullman Auckland | Pullman | New Zealand |
| So Auckland | Sofitel | New Zealand |
| The Sebel Auckland Manukau | The Sebel | New Zealand |
| Novotel Ellerslie | Novotel | New Zealand |
| Ibis Ellerslie | Ibis | New Zealand |
| Novotel Hamilton | Novotel | New Zealand |
| Ibis Hamilton | Ibis | New Zealand |
| Novotel Rotorua | Novotel | New Zealand |
| Ibis Rotorua | Ibis | New Zealand |
| Novotel Christchurch | Novotel | New Zealand |
| Ibis Christchurch | Ibis | New Zealand |
| Sofitel Fiji | Sofitel | Fiji |
| Novotel Nadi | Novotel | Fiji |
| Mercure Nadi | Mercure | Fiji |
| Novotel Suva | Novotel | Fiji |
| Sofitel Moorea | Sofitel | French Polynesia |
| Sofitel Marara | Sofitel | French Polynesia |
| Sofitel Bora Bora Private island | Sofitel | French Polynesia |
| Sofitel Tahiti | Sofitel | French Polynesia |
| Novotel Auckland Airport | Novotel | New Zealand |
| Sofitel Queenstown | Sofitel | New Zealand |
| Hotel St Mortiz | MGallery | New Zealand |
| Novotel Queenstown | Novotel | New Zealand |
| Mercure Queenstown | Mercure | New Zealand |
| Pullman Nadi Bay | Pullman | Fiji |
| | | |